Boardgames
Come play in the ConnCon Boardgame Den!
Bring your own games that you want to play or select from over 200 titles available in the Falcon Self-Serve Board Game Library. There are no time limits, your Falcon Badge is good all weekend!
Slot:

1

2

3

4

5

6

7

8

9

Start Time:

Fri. 1:00 pm

Fri. 7:00 pm

Fri. 11:30

Sat. 8:00 am

Sat. 1:00 pm

Sat. 7:00 pm

Sat. 11:30 pm

Sun 8:00 am

Sun 1:00 pm

End Time:

Fri. 5:00 pm

Fri. 11:00 pm

Sat. 3:30 am

Sat. noon

Sat. 5:00 pm

Sat. 11:00 pm

Sun 3:30 am

Sun noon

Sun 5:00 pm

Games playing
in this slot.

See below for alphabetical master list with game descriptions.

Altiplano
BattleLore
C.O.G.
Castell
Champions of Midgard
Coimbra
Everdell
Firefly
Founders of Gloomhaven
Gaia Project
Lisboa
Minerva
Nusfjord
Ra
Root
Scythe
Wasteland Express Delivery Service

1846: The Race for the Midwest
Adrenaline
Altiplano
Azul
Brass: Birmingham
Circus Maximus
Clank!
Coimbra
Cosmic Run: Regeneration
DC Comics Deck Building
Feudum
Five Tribes
Gentes
Historia
Imperial: EPIC!
Lowlands
Quartermaster General
Rajas of the Ganges
Root
Sands of Time
Shogun
Star Wars Rebellion
Stuffed Fables
Tales of the Arabian Knights
This War of Mine
Tiny Epic Defenders: The Dark War
Too Many Bones: Undertow

Azul
Bang!
Beasts of Balance
Brass
Cave Paintings
Coffee House
Ex Libris
Legendary Encounters: Predator
Pitch Car
Unearth

A Feast for Odin
Acquire
Altiplano
Biblios/Sunset over Water
Cross Talk
DC Comics Deck Building: Forever Evil
El Grande
Everdell
Exoplanets
Flow of History
Founders of Gloomhaven
Gaia Project
Galaxy Trucker
Great Western Trail
Magic Realm
Mare Nostrum
Mechs vs. Minions
New Bedford
Pioneer Days
Railways of Nippon
Star Wars Rebellion
Thanos Rising: Avengers Infinity War

Age of Steam: Mississippi Steamboats
Anachrony
Azul
Botanical Lab
Carcassonne: Over Hill and Dale
Champions of Midgard
Deus
Dragon Castle
Feudum
Food Chain Magnate
Herbaceous/Little Flower Shop
King of New York
Kremlin
Lisboa
Lowlands
Merchant of Venus
Palaces
Quartz
Robinson Crusoe
Sidereal Confluence
Stop Thief!
Terraforming Mars
This War of Mine
Villianous

Aeon's End
Brass: Birmingham
Bruxelles 1893
Castell
DC Comics Deck Building: Teen Titans
Descent: Journeys in the Dark: The Road to Legend
Feudum
Gizmos
Great Western Trail
Heroes of Normandie
History of the World
Istanbul
Master of the Galaxy
Meeple Circus
Mr. Card Game
Nations
Potion Explosion
Race to the New Found Land
Raiders of the North Sea
Root
Sands of Time
Scythe
Shadows over Camelot
Southern Pacific
Stone Age
Tiny Epic Zombies
Waters of Nereus

American Rails
Brass
Container
Ganz Schon Clever
Istanbul the Dice Game
Muse
Star Trek Fleet Captains
Time's Up Against Humanity
Welcome To
Werewords

A Feast for Odin
Age of Renaissance
Altiplano
Bunny Kingdom
Clans of Caledonia
Carcassonne: Ark of the Covenant
Coimbra
Dice Town
Gaia Project
Gentes
Kingsburg
Nusfjord
Renegade
Rising Sun
Roll Through the Ages
Root
Thanos Rising: Avengers Infinity War
Tikal
Yokohama

Blood Bowl Team Manager
Century: Eastern Wonders
Choose Your Own Adventure: House of Danger
Concordia: Salsa
Cyclades
Decrypto
Everdell
Gizmos
Photosynthesis
Race to the New Found Land
Riverboat
Sentient
Sentinels of the Multiverse - OblivAeon
SteamRollers
Terraforming Mars
Tower of Madness
These scheduled games will all accommodate new players as well as the experienced. Novice players are welcome and all rules will be taught.
Come check out the Kids and Families area at Falcon - including great family boardgames and kids games for teens and 'tweens and even the newest little gamers. Falcon staff will be there to help guide you to the perfect game from our Kids' boardgame library! For more details, check in at the boardgame library desk.
---
Kids & Families Game
In addition to our Kids & Families library, we have a track of slotted teaching games! While anyone is welcome at these tables, the intent is to have families with younger children have a chance to sign up for something all together.
---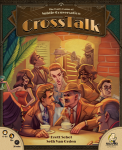 Cross Talk
In this party-style word game, two teams are trying to guess the same word, and each clue giver has given a secret clue to their team. The trick is that after each public clue given, the OTHER team gets to guess. Are you sneaky enough to give your team the answers while talking over your opponents' heads?
Teacher: Noah Summerer
Slot: 4 (Kids & Families!)
---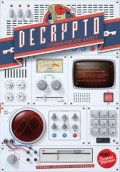 Decrypto
In this team-based word game, players give clues to get their team to name three numbers, related to words that only their team can see. But don't be to obvious in your clue giving, or the other team will intercept your code! Fail in communicating to your team, or succeed in aiding your opponents, and you hand victory to the enemy!
Teacher: Noah Summerer
Slot: 9 (Kids & Families!)
---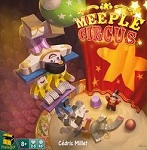 Meeple Circus
The Meeple Circus is about to begin, and you must get ready for the show! In this strategic dexterity game, players draft acrobats, performance elements, animals and guest stars, then arrange these pieces in the center ring (accompanied by a musical soundtrack) in order to earn points. The stakes, however, are high. While the first two practice rounds are played simultaneously, in the final performace round all eyes will be on you!
Teacher: Noah Summerer
Slot: 6 (Kids & Families!)
---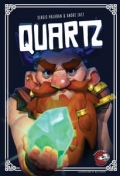 Quartz
You are a dwarf. A dwarf in a mine. Mining can be tough. While you may find a handful of precious stones, you may also discover heaping piles of worthless obsidian. Too much obsidian causes your cart to break, and you lose everything you found that round. Plan your escape at the right moment, though, and you could be the richest dwarf in the mine. Quartz is a fast-paced push-your-luck, take-that, mining adventure for the whole family.
Teacher: Noah Summerer
Slot: 5 (Kids & Families!) FULL
---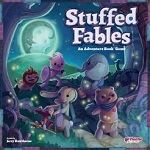 Stuffed Fables
You are a band of stuffed animals who come to life at night, and must travel to a mysterious dark land beneath the bed, in the name of protecting your little girl. In this dice-driven cooperative storytelling adventure game, players will battle strange creatures, search multiple locations, and complete various tasks, all before their little girl wakes up. Perfect for families.
Teacher: Eric Summerer
Slot: 2 (Kids & Families!)
---
---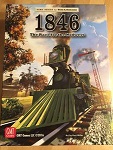 1846: The Race for the Midwest
After a lucrative start in the east, the big rail companies are pushing toward Chicago, and you can get in on the ground floor. Stock rounds allow players to buy and sell shares, maneuvering for ownership and turn order. Interspersed operating rounds allow majority shareholders to run each rail for personal profit, laying track and paying dividends or reinvesting income, all while keeping an eye on advancing obsolescence of their rolling stock. Largest combined cash and stock value wins. This will be a learning game, lasting about 4 hours for 4 players, a good entry point for anyone curious about the famous 18xx series.
Teacher: Ai Lake
Slot 2
---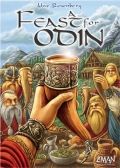 A Feast for Odin
A worker placement game from Uwe Rosenberg with a fascinating twist. Many of the resources that you collect during the course of the game are used to cover sections of your player board adding an element of spatial awareness to the game. Plus, you get to play as Vikings raiding and pillaging nearby lands WITH DICE!
Teacher: Dustin Gervais
Slots: 4 FULL, 8 FULL
---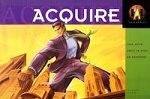 Acquire
Become a hotel magnate in this classic game of timing, position, and investment from the legendary Sid Sackson. Place tiles to launch or expand hotel chains. When territories touch, they merge: larger chains devour the smaller and rise in value; smaller chains offer stockholders cash payouts and the chance to sell out or trade up. Cash flow is the vital issue in this eat-or-be-eaten environment. Around two hours or less for up to 5 players.
Teacher: Ai Lake
Slot: 4

---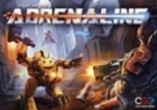 Adrenaline
Pick up weapons and ammo in a board game environment reminiscent of popular first-person shooter video games. Manage your resources to acquire new weapons and provide ammunition to take down your competitors. Most intriguing is the manner in which the game incentivizes you to target multiple players to get the most points.
Teacher: Don Amodio
Slot 2

---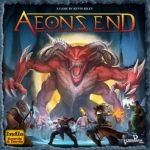 Aeon's End

In this cooperative deck-building game you play a mage working with other mages against a terrible evil. By using unique character abilities and purchasing powerful spells and artifacts, you must defend the city of Gravehold against the forces of The Nameless and its horde of minions.

Teacher: Matthew Monin
Slot: 6

FULL



---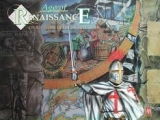 Age of Renaissance
A game that is often described as a semi-sequel to Civilization.
Players attempt to build up their cultures during the Middle Ages and Renaissance periods. The game features a card deck that holds events, payout cards, and famous leaders of the particular eras. Although all cards will turn up somewhere during the game, the timing and position in which they will be played is crucial and will ensure a different game every time.
The main goal of each city-state is to gain points in the form of technical advances, while keeping their culture's misery level as low as possible. The payout structure is similar to those of Civilization and Advanced Civilization in that more resources of the same type yield increasingly higher payouts. This time particular payouts are triggered by card play for every player at once. An ingenious and very smooth working "combat" system is implemented to determine province – and thus resource - control.
Teacher: Ken Marin
Slot: 8

---
Age of Steam: Mississippi Steamboats

Ship goods up and down the Mississippi River in Ted Alspach's Missississippi Steamboats. In this expansion, players will build steamboats instead of founding new cities. These boats will travel up and down the Mississississippi River acting allowing players to deliver goods all over the map. Will you become the ultimate Missississississippi Steamboat magnate?

Teacher: Keith Corbino
Slot: 5

---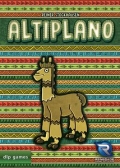 Altiplano

As a South American highlander living 3,000 meters above sea level, you must be efficient in resource gathering and flexible with production. This latest bag-building game from Reiner Stockhausen starts players off with asymmetric specialties (fishing, mining, alpaca breeding, etc.) and you must know when to transition production to high valued goods such as silver, glass and cloth. Don't neglect filling orders and stocking your warehouse because they are major sources of victory points.

Teacher: Brian O'Neil
Slot 1

FULL


Teacher: Andy Dominguez
Slot: 2

FULL


Teacher: Jarod Chiang
Slots: 4, 8

---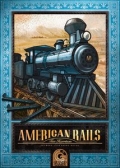 American Rails

American Rails is a route-building/stock market game in a vein similar to Steel Driver and Chicago Express, with a distinct action selection system which keeps turn order in a constant state of flux. Players must forge short-term alliances and manage their money wisely as your personal cash hoard and your final score are one and the same.

Teacher: Eric Clark
Slot 7 (late night!)

---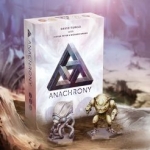 Anachrony

Anachrony is the new heavy euro time travel game from the designers of Trickerion. In the late 26th Century Earth is recovering from a catastrophic explosion that left most of the surface uninhabitable. Survivors have organized around four radically different ideologies, called Paths, to rebuild the world as they see fit: Harmony, Dominance, Progress and Salvation. They all live in a fragile peace, their only meeting point, the last major city on the planet now just known as the Capital. Anachrony features a unique two-tiered worker placement system and is played over 4-7 turns depending on whether the looming cataclysm happens or is averted. These are measured on a dynamic Timeline and via Time Rifts players can reach back to earlier turns to supply themselves with resources. Each Path has a vastly different objective and whichever one prevails will emerge the most important force left on the planet.

Teacher: Alejandro Silva
Slot: 5

FULL



---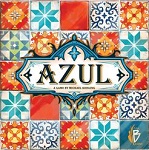 Azul

Introduced by the Moors, azulejos (originally white and blue ceramic tiles) were fully embraced by the Portuguese when their king Manuel I, on a visit to the Alhambra palace in Southern Spain, was mesmerized by the stunning beauty of the Moorish decorative tiles. The king, awestruck by the interior beauty of the Alhambra, immediately ordered that his own palace in Portugal be decorated with similar wall tiles. As a tile-laying artist, you have been challenged to embellish the walls of the Royal Palace of Evora.

Teacher: Jeff Kochosky
Slot 2
Teacher: Gaia Amor, Tanios BouRamia
Slot 3 (late night!)
Teachers: Ai Lake
Slot 5

---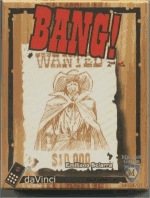 Bang!: with Expansions!

The card game BANG! recreates an old-fashioned spaghetti western shoot-out, with each player randomly receiving a Character card to determine special abilities, and a secret Role card to determine their goal.This comes complete with all expansions with additional characters, weapons, items, and abilities.

Teacher: Micheal DeFelice
Slot: 3 (late night!)

---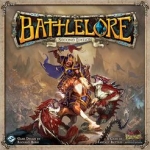 BattleLore
Combine history and fantasy in this game of 15mm battles for supremacy. Recruit Dwarves, Goblins and even creatures such as dragons and elementals to your cause. Decide who you want on your war council; cleric, fighter, wizard or thief, and what level each character is.
Teacher: Nick Gauthier
Slot: 1
---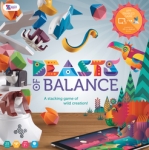 Beasts of Balance
Beasts of Balance is an innovative game of strategy and balance in which players take turns stacking a set of colorful 3D totems into a tower to impact their animals evolution in a connected digital world. As pieces are placed animals pop onto the connected device's screen, combining, evolving, and interacting based on the physical building choices made on the tabletop. With the newly released Battles expansion on hand we'll be playing both cooperatively and competitively.
Teacher: Dante Amor
Slot: 3 (late night!)

---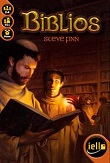 Biblios / Sunset over Water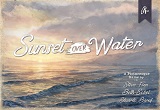 Biblios is a popular card drafting/auction game in which players take on the role of monks collecting resources to build a Scriptorium. The game is divided into two main stages: a drafting stage in which players collect resources and an auction stage, in which players use their resources in auctions to gain more valuable resources, If you're familiar with For Sale, Biblios has been described as For Sale on steroids.
Sunset Over Water is a new game from the team that developed Herbaceous. In this game, players are artists wandering through the wildnerness and painting beautiful landscapes to turn them in for commissions and prestige. It's core mechanic is a simultaneous action selection and it features the beautiful artwork of Beth Sobel. *NOTE* This slot has a 10:00 a.m. start to accomodate the designer's travel time.
Teacher: Dr. Finn
Slot: 4 (late start!)

---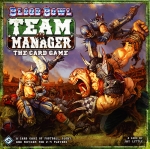 Blood Bowl Team Manager
The Card Game is a bone-breaking, breathtaking standalone card game of violence and outright cheating for two to four players. Chaos, Dwarf, Wood Elf, Human, Orc, and Skaven teams compete against each other over the course of a brutal season. Customize your team by drafting Star Players, hiring staff, upgrading facilities, and cheating like mad.
Teacher: Michael DeFelice
Slot: 9
---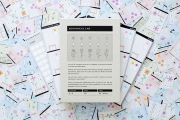 Botanical Lab
Cultivating new plant types is a careful business. As botanists, players seek to complete research with fertilizers and new breeds, sometimes helping or sabotaging their labmates efforts. Craft your deck carefully and be sure to time your cultivating perfectly so you can publish more research than your neighbors.
Teacher: Rand Lemley
Slot: 5

---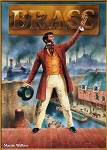 Brass 2nd Edition

Eighteenth century Lancashire was the center of the cotton industry. In this network building and logistics game from Martin Wallace, you will build industries and transport goods using a hand of cards. The winner is the player earning the most victory points from profitable industries. Note: We'll be using a 2nd edition copy which was published in 2009.

Teacher: Jarod Chiang

Slots 3 (late night!)

FULL

, 7 (late night!)

---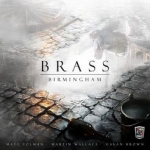 Brass: Birmingham
Based on Brass: Lancashire, Birmingham offers the same gameplay system, but offers a new map, a Scout action (to obtain Wild Industry and Wild Location cards), and a new selling system. There are now different manufactured goods, not just cotton, that sell to Breweries (ports have been removed). Each manufactured good must be sold to a different trader (area of the board) that will grant a bonus.
Teacher: Patrick McKeon
Slot 2
Teacher: Todd Dyer
Slot 6

---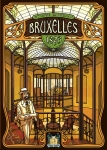 Bruxelles 1893

Let's travel to the end of 19 century to Belgium where you become an architect of the Art Nouveau style. Build buildings, buy and sell pieces of art and get the favor of powerful people. Bruxelles 1893 is an excellent heavy euro style game with multiple scoring options. There is a worker placement phase where the players compete for the positions in two different boards during five rounds, one of them is modular and the actions available change every round. After this phase, there is bidding process and area control scoring based on the distribution of the worker in the current round. Bruxelles 1893 is a very smart game with exciting choices and final score.


Teacher: Alejandro Silva
Slot: 6

---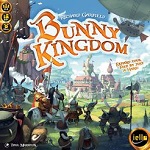 Bunny Kingdoms

You lead your warren of rabbits to make earn the prestigious golden carrots. Draft cards to build up your fiefdoms making the larger, produce more resources, make larger cities and gather contracts for a final push for the most points.


Teacher: Don Sutherland
Slot: 8

---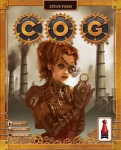 C.O.G.

C.O.G. is a very unique steampunked theme game that combines a worker-placement mechanic and a crossword game. Although it is a "word" game, a strong vocabulary is not required, since players are restricted to spelling a list of predefined words. The challenge is to get the letters you need and to arrange them on the board in a strategic way, so it's more about collecting and using letters as resources than about spelling.

Teacher: Dr. Finn
Slot: 1

---
Carcassonne: Ark of the Covenant
The Ark is wandering around the desert awarding points to all it passes. There is a prophet in the city. Temples are being built everywhere. Shepherds are minding their flock and watching out for wolves. Indiana Jones makes an appearance. No, not really, but don't look at the Ark as it passes you by.
Teacher: Joe McDonough
Slot: 8
---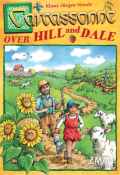 Carcassonne: Over Hill and Dale
Instead of our farmers lying down on the job they get up and walk around their fields. Points are given for flowers and animals. When the farmers walk on the road they also get points. Finally, farmers get to score points during the game!
Teacher: Joe McDonough
Slot: 5
---

Castell
Castell is the vibrant Catalan tradition of building human towers. Castell is a strategy game in which players guide castell teams through a year of festivals. Visit Catalan cities, expand your team of castellers, learn tower-building skills, and show off your tower-building prowess at local performances and festival competitions.
Teacher: Francesc Lopez
Slots: 1, 6 FULL

---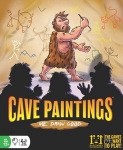 Cave Paintings
It's a One Million Years B.C. competition! Each cave painter has sixty seconds to draw six words on their cave board. Then we all guess at what the pictures are and win points. Best Cave Drawer wins a ride on a Woolly Mammoth.
Teacher: Joe McDonough
Slot 3 (late night!)
---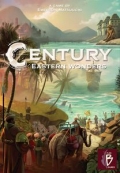 Century: Eastern Wonders
Centuries ago, the lucrative spice trade compelled the prosperous nations of the world to explore alternate routes to the sources of these precious goods. These nations took to the seas to seek out exotic lands. This led to the discovery of the famed Spice Islands where the most valuable spices of the world were found. This discovery also led to further exploration, competition... and later, war! During this time of prosperity and opportunity, you find yourself traveling on the high seas in search of these exotic wonders. As a merchant and privateer representing your nation, you seek to control this region for glory and profit. Your journey continues in the Far East...
Teacher: Todd Redden
Slot: 9 FULL
---
Champions of Midgard

Use your viking workers to gather the resources to muster your greatest viking warriors to go and fight the creatures of legend that threaten the village. The one that does this the best, while having the least amount of shame will be call the Champion of Midgard.

Teacher: Pat McKeon
Slot: 1
Teacher: Bob Richardson
Slot: 5 (will include the Dark Mountains and Valhalla expansions)

FULL



---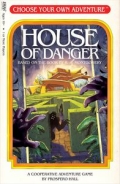 Choose Your Own Adventure: House of Danger

If you're like me, you spent much of your youth flipping through countless Choose Your Own Adventure books always leaving your finger on the last page for when you inevitably died. Now you can experience that again with this cooperative adventure. Can you make it through the House of Danger?

Teacher: Keith Corbino
Slot: 9

---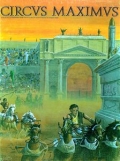 Circus Maximus

The Avalon Hill full-contact chariot racing game. Choose your horses, rider's skill, and chariot, then attack or evade your opponents as you race around the track.

Teacher: Ken Marin
Slot: 2

---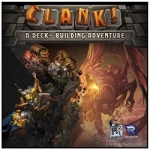 Clank!

Burgle your way to adventure in the deck-building board game Clank! Sneak into an angry dragon's mountain lair to steal precious artifacts. Delve deeper to find more valuable loot. Acquire cards for your deck and watch your thievish abilities grow. This is complete with an app featuring a lieutenant of the dragon who seeks to sabotage your efforts!

Teacher: Michael DeFelice
Slot 2

FULL



---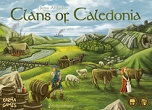 Clans of Caledonia
Bring greatness to your clan as you conquer Scotland...through cheese and whiskey. In Clans of Caledonia, players will find a mid-to-heavy economic action selection game where you will produce farms and factories, deploy workers and traders as you strive to make the greatest export empire.
Teacher: Noel Yong
Slot: 8 FULL

---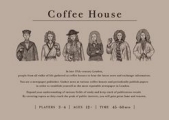 Coffee House
In the 17th century, all the best gossip was found in the local coffee houses. You will play a journalist seeking out the best locations to get the scoop on your next big story, and hopefully gain a reputation for your knowledge. But don't wait too long! Someone else might swoop in first!
Teacher: Rand Lemley
Slot: 3 (late night!)

---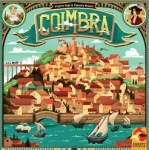 Coimbra

As the head of a noble family in 15th and 16th century, Portugal, players vie for the favors of the city's most influential citizens, even if you must offer a bit of coin for some protective detail. Coimbra introduces an innovative new dice mechanism in which the dice players draft each round are used in multiple different ways. There are many paths to victory and multiple synergies of citizens, expeditions, and monasteries.

Teacher: George Nebesnik
Slots: 1

FULL

, 8
Teacher: Todd Dyer
Slot: 2

---

Concordia: Salsa
In Concordia, players take the roles of merchants during the peaceful years of the Roman Empire, establishing trade networks, colonies, and purchase of various cards . Concordia is an interactive strategy game that requires advance planning and consideration of your opponent's moves. Every game is different, not only because of the sequence of new cards but also the modular layout of the cities.
Teacher: Tim Barnes
Slot: 9 FULL

---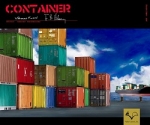 Container
The classic game of big ships and big production. But just how much money are you willing to give to your competition in order to get the crates of goods your island desperately needs?
Teacher: Dante Amor Slot: 7 (late night!) FULL

---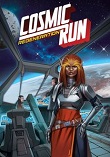 Cosmic Run: Regeneration

Cosmic Run: Regeneration is a newly revised version of the dice-rolling space race, Cosmic Run. Players race their space ships to planets, recruit aliens, and gain power crystals using a clever dice placing mechanic. You can play conservatively or push your luck. There is both a competitive and cooperative mode to play the game, though this session will use the competitive mode (but could be followed by a co-op game, given it's short playing time of 30-45 minutes).

Teacher: Dr. Finn
Slot: 2

---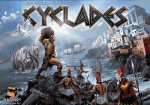 Cyclades
In a region of islands and in the tradition of Greek fantasy, be the first to construct (or steal) two metropolises to win the game. Pray to the gods to receive favors, such as permission to do combat from Ares or to build a temple from Zeus. Creatures and heroes can help or hinder your bid for victory.
Teacher: Nick Gauthier
Slot: 9 FULL

---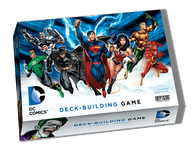 DC Comics Deck Building

If you love DC Comics but have little or no experience with deckbuilding, then the basic edition is for you where you will play with the original superheroes vs. the original supervillains. If you are feeling adventurous and have experience with deckbuilding, then the ultimate throwdown is for you where we combine first and second editions.

Teacher: Durell DeFelice
Slot: 2

---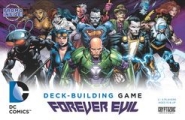 DC Comics Deck Building: Forever Evil

If you love DC Comics and enjoy deckbuilding games and playing with first and second editions, get ready for new and exciting game with a villainous twist where this time it is the supervillains' turn to defeat the superheroes.

Teacher: Durell DeFelice
Slot: 4

---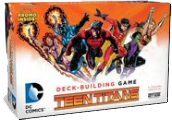 DC Comics Deck Building: Teen Titans

If you love DC Comics and deckbuilding games, get ready for the younger version of our DC Comic Superheroes whose show is featured on the Cartoon Network, where we meet their younger selves and sidekicks defeating supervillains in their prime.

Teacher: Durell DeFelice
Slot: 6

---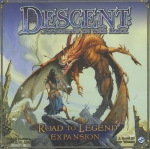 Descent: Journeys in the Dark (Second Edition): The Road to Legend

Descent: Journeys in the Dark (Second Edition) uses a unique dice-based system. Players build their dice pools according to their character's abilities and weapons, and each die in the pool contributes to an attack in different ways. Surges, special symbols that appear on most dice, also let you trigger special effects to make the most of your attacks. And with the horrors awaiting you beneath the surface, you'll need every advantage you can take...The road to legend app removes the traditional overlord and gives the players the opportunities to go into a never ending dungeon, how many levels can you survive?

Teacher: Michael DeFelice
Slot: 6

---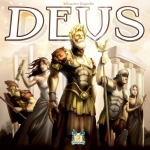 Deus
This card-driven, area-control game plays in under an hour and encourages you to commit cards to certain actions as a means to develop a chain of actions to trigger multiple times a game. Build military barracks, ships, and colonies, buy and trade goods, and convert valuable resources to victory points in a fast-paced game.
Teacher: Don Amodio
Slot: 5
---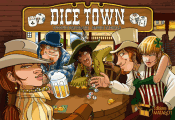 Dice Town

Each player gets a cup with five poker dice and eight dollars. Each turn a player will put together a poker hand and depending on the roll, take control of various key places in Dice Town that will allow him to perform the corresponding action of the location.

Teacher: Britt Bisson
Slot: 8

---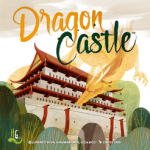 Dragon Castle

A game inspired by Mahjong solitaire. During your turn, you take a pair of identical tiles from the central "castle" and place them on your own realm board to build your own castle. You'll also be acquiring shrines which limiting the growth of your castle, but score for how high in the castle they are built to. Each game also has a unique power and bonus scoring condition to add variety.

Teacher: Dustin Gervais
Slot: 5

FULL



---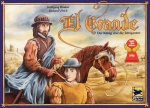 El Grande
As a Grande, you must extend your influence across the nine regions of Spain with the assistance of thirty Caballeros. You gain points in the game by having a majority in as many regions as possible. Cube placement for area of control.
Teacher: Bob Richardson
Slot: 4 FULL

---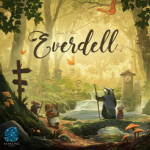 Everdell

Within the charming valley of Everdell, beneath the boughs of towering trees, among meandering streams and mossy hollows, a civilization of forest critters is thriving and expanding. The time has come for new territories to be settled and new cities established. In this game of dynamic tableau building and worker placement, you will be the leader of a group of critters intent on just such a task.

Teacher: Alec Usticke, Alex Bokman
Slot: 1
Teacher: Alex Bokman
Slots: 4, 9

FULL



---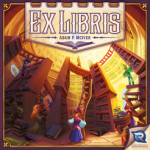 Ex Libris

Be a librarian in a magical world. Ex Libris is a medium game about building the best library, considering the topics on demand, the topic tabu banned by the magic school and the beauty of the books distribution, never forget a good library should have all the possible topics. Every library manager will have a special ability and some gnomes as helpers. Every round there will be different actions available and every player should decide the best path for the glory.

Teacher: Alejandro Silva
Slot: 3 (late night!)

FULL



---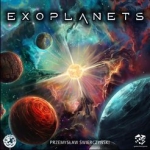 Exoplanets

Exoplanets is a medium-light game, where players create their own planetary system on the table. Players add to the common star, tiles which represent various planets or moons (that protect planets or help create life). Each of these tiles/planets give a different number of tokens (water, atmosphere, asteroids and light) and each planet has their climatic condition, which allows us to create life on these planets. Players can also interact trying to interrupt opponents planets by using space effects, by space tales or fulfill goals to earn more points at the end of the universe. But the players need to know that they are all creating mutual planetary systems.

Teacher: Jeff Kochosky
Slot: 4

---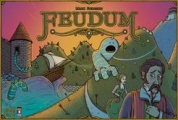 Feudum

Blimey! You and your blokes have been banished and stripped of everything but a few shillings and table scraps. Undaunted, you journey to a strange land to reinvent yourself and reclaim your honor. Will you farm the earth, fight as knights or finagle your own feudums? *NOTE* This game may exceed its slot time.

Teacher: Alec Usticke
Slot: 2

FULL


Teacher: Larry Schneider
Slots: 5, 6

FULL



---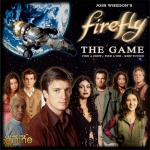 Firefly

Get a ship. Find a crew. Get paid. In Firefly: The Game - based on the popular Firefly television series created by Joss Whedon - players captain their own Firefly-class transport ship, traveling the 'Verse with a handpicked crew of fighters, mechanics and other travelers. As a captain desperate for work, players are compelled to take on any job - so long as it pays. Double-dealing employers, heavy-handed Alliance patrols, and marauding Reavers are all in a day's work for a ship's captain at the edge of the 'Verse. Shiny.

Teacher: Erik Lindberg
Slot: 1

---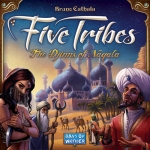 Five Tribes (w/Sultan)
The award winning game Five Tribes, but with the Whims of the Sultan expansion! The expansion introduces new cities and allows the players opportunities to win glory by fulfilling the excessive requests of the Sultan.
Teacher: Brian O'Neil
Slot: 2
---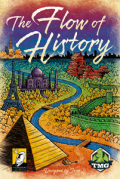 Flow of History

A great new release from Tasty Minstrel Games lets you develop your civilization in an epic card game that flows from the stone age to the modern era. Capture that epic civ feel but in a fraction of the playing time.

Teacher: Elliot Kravitz
Slot: 4

---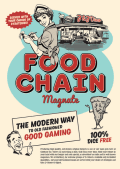 Food Chain Magnate

YOU are in charge of the next great food service empire! All you need to do is advertise. And hire cooks. And waitstaff. And delivery guys. And an HR department. Not to mention keep those jokers up the street from poaching your customers. In this dice-free resource management game, you will produce your chosen food and drink, hire the employees you need to keep your business afloat, and market your delicacies to the town to make sure those folks keep coming back for more. In the end, the franchise that outsells the opposition will win the day. For some reason, I crave pizza.

Teacher: Deric Waite
Slot: 5

FULL



---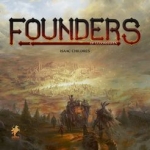 Founders of Gloomhaven

Hundreds of years before Gloomhaven was a bustling city, the races formed an uneasy alliance to construct the city. Founders of Gloomhaven features a card-driven twist on the Puerto Rico-style action selection system.

Teacher: Todd Dyer
Slot: 1

FULL


Teacher: Alan Stern
Slot: 4

FULL



---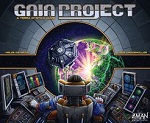 Gaia Project

Terra Mystica in space! This time around, 14 different factions strive to peacefully colonize the Terra Mystica galaxy. Terraform new planets, upgrade mines into better structures and unite planets to form federations. Research and discover new technologies to improve your skills - in the end, only the best developed faction will win.

Teacher: Larry Schneider
Slot: 1

FULL


Teacher: Todd Dyer
Slot: 4
Teacher: Mica Reina
Slot: 8

FULL



---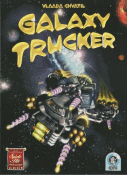 Galaxy Trucker
Build the best spaceship you can with cheap, prefabricated components in a very limited amount of time and then set it on its way ... and see if it can make a few runs and remain in one piece!
Teacher: Brian O'Neil
Slot 4
---

Ganz Schon Clever
Choose your dice well in Ganz Schon Clever to enter them into the matching colored area, put together tricky chain-scoring opportunities, and rack up the points. The dice you don't use are as important as what you do because every die that's smaller than the chosen one can be used by the other players, keeping everyone in the game at all times.
Teacher: Francesc Lopez
Slot:: 7 (late night!)

---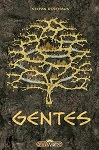 Gentes

From the designer of Arkwright, Gentes is a mid-weight civilization game with a clever timing mechanism. Set in the first millennium BC Eastern Mediterranean, you will guide your people through ups and downs, trying to obtain a permanent place in the annals of history.

Teacher: Mica Reina
Slot: 2
Teacher: Larry Schneider
Slot: 8

---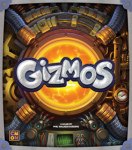 Gizmos

The smartest minds of our generation are gathering together at the Great Science Fair. You have to think on the fly to build machines quickly and efficiently. As you build, new attachments can trigger chain reactions, letting you do even more on your turn. Whose project will be the best?

Teacher: Alec Usticke
Slots: 6, 9

---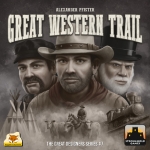 Great Western Trail

Ever dreamed of the romance of those Old West cattle drives? In this Alexander Pfister game, you'll build a herd (deck) and make your way way to Kansas City, stopping along the way to trade with the Natives, brave the hazards, hire workiers, and build and visit settlements to ensure you reach the end of the drive with the best possible cattle to sell. While you're there, make a deal with the railroad, before catching a train back to Texas to start again. The player who best manages his cattle and his route will be the most successful rancher, and emerge victorious.

Teacher: Linda Baldwin
Slot: 4
Teacher: John Deats
Slot: 6

FULL



---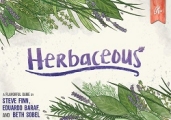 Herbaceous / Little Flower Shop

Herbaceous and Little Flower Shop are two different games, but both are very quick (under 30 minutes) and will appeal to the same kind of gamer, so they are joined together into 1 session. Herbaceous is a light, push-your-luck, set collection game with adorable artwork of herbs. The Little Flower Shop takes the card drafting mechanism of Sushi Go! and 7 Wonders and adds an interesting scoring mechanism, as players collect flowers, vases, and hanging baskets to decorate a floral shop window.

Teacher: Dr. Finn
Slot: 5

---
Heroes of Normandie
Heroes of Normandie is a fun, fast, fast-paced, tactical game set during the opening weeks of the Allied Invasion of Europe during World War II. You'll control either the Allied or Axis forces, including individual tanks and squads, in various scenarios such as the D-Day beach landing or the Airborne battles in Carentan or Saint-Mere-Eglise.
Teacher: Tim Barnes
Slot: 6

---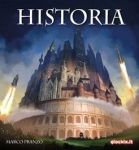 Historia

Get involved in this Civilization development game from the designer Marco Pranzo. Excellent Heavy Euro style where you will chose actions based on a set of cards played simultaneously. The goal of the game is to evolve your people in science and military, build wonders and expanding your Empire in a world map, always considering the events triggered by the end of every round, which are not simetrics at all, they depende of the cards played during the game. The conflict and area control in the world map have an Euro friendly resolution. Join for the Glory!

Teacher: Alejandro Silva
Slot: 2

---

History of the World

A new revised edition of the classic game. Each round you choose a historical empire with its own unique strengths and starting position. Score points for how far you spread your empire across the map, and keep an eye on the older empires from last round that still influence the scoring. It's a mix of card drafting, dice rolling, and area control.

Teacher: Chris Brennan
Slot: 6

---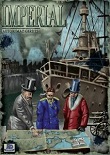 Imperial: EPIC!

Play Imperial on a massive table sized map inspired by all those war room scenes from the movies. Push your units around the map with croupier sticks, and compete with other players to invest and profit on the machinations of war. Hopefully, several component upgrades will be included, so stop by and see how it's changed!

Teacher: Keith Corbino
Slot: 2

---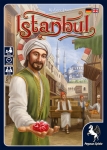 Istanbul
Become the best merchant in Istanbul, collecting gems through an innovative worker-placement mechanic in which you are moving around a modular board from action-to-action, dropping off assistants to do your work. Buy goods, improve your abilities, and race to the end by strategizing the most optimal path for your board positions.
Teacher: Don Imodio
Slot: 6
---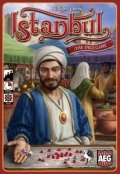 Istanbul the Dice Game

Istanbul the Dice Game takes some of the best parts of the original Istanbul, and distills them down to a light push-your-luck dice game. Manage your resources and build a unique tableau of powers to race to gather the most rubies and become the most successful merchant in town!

Teacher: Andy Dominguez
Slot: 7 (late night!)

FULL



---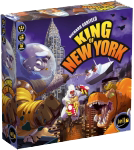 King of New York
All the excitement of King of Tokyo, but now in New York!
Teacher: Erik Lindberg
Slot: 5

---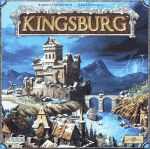 Kingsburg
Influence the Kings advisers to give you resources to construct buildings and strengthen your defenses within your realm. Prepare your army to fight a monster which attacks at the end of every year. Dice rolling and resource collection.
Teacher: Bob Richardson
Slot: 8
---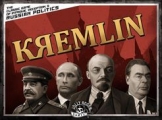 Kremlin

The Avalon Hill politburo intrigue game. Control the Kremlin by secretly bidding on government figures and purging those politicians you don't control. But be careful, you never know if someone else has actually bid more on a politician and is just waiting for the right time to reveal that.

Teacher: Ken Marin
Slot: 5

---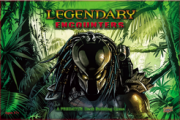 Legendary Encounters: Predator
In the popular "Legendary Deck-Building" games by Upper Deck, Legendary Predator allows you to play through the storyline of Predator or Predator 2. Use recruitment points to gain new characters into your deck and power points to overcome conflicts and enemies . Work cooperatively in a fast-paced game of action and come to each other's aid off-turn to change the balance at a moment's notice.
Teacher: Don Amodio
Slot: 3 (late night!)

---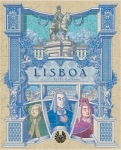 Lisboa
Lisboa is Vital Lacerda's Magnum Opus, a love letter to his hometown of Lisbon, Portugal. It's an historical simulation of the 18th century earthquake, tsunami, and the resulting fires that virtually destroyed Lisboa, and the 22-year span over which the city was rebuilt and reborn. The game is a brilliant, interconnected design, a Lacerda-crunchy Euro that's dripping with theme, certainly his crowning achievement to-date.
Teacher: Francie Berger
Slots 1, 5
---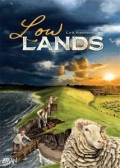 Lowlands
The lowland is a rough area where hard-working folk make a living by the sweat of their brow. Can you carve out your farmyard and transform it into pastures to profit from your sheep. But if the dike isn't high enough the tide could rush in and sweep away all your hard earned profits!
Teacher: George Nebesnik
Slots: 2, 5
---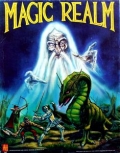 Magic Realm
Choose from sixteen characters, including the wild Berserker, the crafty Woods Girl and the Enigmatic Witch King. Choose your victory conditions; great treasures, fame for killing monsters, notoriety for killing natives of the Realm, gold or usable spells. The game is played on a modular board nade of tiles that make for a different experience every time!
*NOTE* This epic game takes two slots!
Teacher: Nick Gauthier
Slots: 4 & 5

---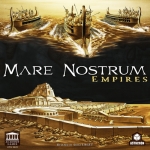 Mare Nostrum

You grow the fame and glory of your empire by expanding your influence into new Provinces, then extending your Trade Caravans, building Markets, and founding new Cities and Temples. You can recruit Heroes and create Wonders to help your cause. But beware of your "friends" because they may look upon your gains with envy and greed...

Teacher: Pat McKeon
Slot: 4

FULL



---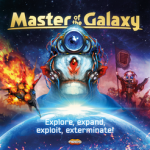 Master of the Galaxy

A build your bag game (a la Orleans) that feels in many ways like a spiritual successor to the old Master of Orion games. Has racial powers, leaders, tech, conflict espionage and all the good 4x stuff you'd expect.

Teacher: Elliot Kravitz
Slot: 6

FULL



---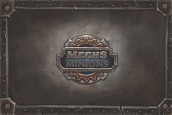 Mechs vs. Minions

Hey there yordle, it's about time you got yourself to my world renown mech school and learned to pilot one of the most effective minion killing machines. Whether you're collecting crystals, towing bombs, or just mercilessly stomping minions, you need to plan out your moves so that your team can successfully complete the objective. Oh, and mind your controls, or you could find yourself spinning in circles. Rumble out.

Teacher: David Spinetti
Slot: 4

---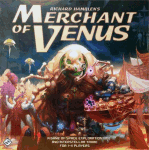 Merchant of Venus

In this beloved sci-fi pickup and deliver game, players explore the planets of known space, forming trade routes and racing to earn enough money to win. Buy and sell impossible furniture, upgrade and customize your ship, enter the high stakes world of interstellar real estate. Just be sure to fulfill that demand for Space Spice before your opponents!

Teacher: Eric Summerer
Slot: 5

FULL



---

Merchants & Marauders

Will you be a pirate or a merchant? Sail the Caribbean, improve your ship and crew, and find glory.

Teacher: Ken Marin
Slot: 6

---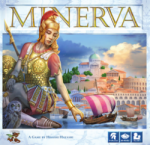 Minerva

Build an ancient Greek city-state, Hisashi Hayashi style. Simpler than his Yokohama, but with many of the same brain burning elements. Build the best city and win Minerva's favor (as well as the game).

Teacher: Elliot Kravitz
Slot: 1

FULL



---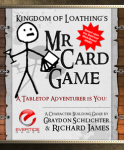 Mr. Card Game

Mr. Card Game is the official tabletop game of the massive multiplayer online game Kingdom of Loathing. In Mr. Card Game, you are Mr. Card Game, cousin to the (internet) famous Mr. Adventurer, the hero of the Kingdom of Loathing. Mr. Card Game is a rule-breaking, cross-classing monster killer on a tabletop quest to free King Ralph XI from the Naughty Sorceress. As you and your fellow tabletop adventurers chart a course through the Kingdom of Loathing, whoever buys the right skills, acquires the best stats and can take down the Naughty Sorceress first wins the game and the right to lord it over his or her friends (friends not included with game).

Teacher: Jeff Kochosky
Slot: 6

---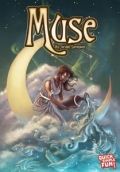 Muse
A team has six Dixit like cards and an inspiration card like "hum a tune" They choose a card and the instruction and show it to a player on an opposing team. Then the cards are shuffled and laid out. The other team player tries to get that team to guess the card by only using the inspiration clue. Did your team guess the right card? No! But my clue was perfect! How could you miss that!
Teacher: Joe McDonough
Slot: 7 (late night!)
---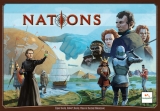 Nations

From the humble beginnings of civilization through the historical ages of progress, mankind has lived, fought, and built together in nations. Great nations protect and provide for their own, while fighting and competing against both other nations and nature itself. Nations must provide food and stability as the population increases. They must build a productive economy. And all the while, they must amaze the world with their great achievements to build up their heritage as the greatest nations in the history of mankind!

Teacher: Pat McKeon
Slot: 6

FULL



---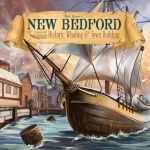 New Bedford

A worker placement / town building game that simulates the heart of New Bedford's whaling era. The farther out you send your ships, the more whales you can catch, but the less often your ships can return to port to bring you funds. This game will be played with the Rising Tides expansion.

Teacher: Ken Marin
Slot: 4

---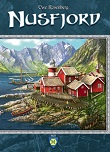 Nusfjord

As the owner of a major fishing company in Nusfjord on the Lofoten archipelago, your goal is to develop the harbor and the surrounding landscape, and to succeed you must enlarge your fleet, clear the forest, erect new buildings, and satisfy the local elders. Others do this as well, of course, so the competition is steep. The latest design from Uwe Rosenberg!

Teacher: Todd Redden
Slots: 1, 8

FULL



---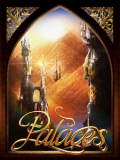 Palaces

In this unusual deck-building game, players use their cards to bid for rooms to build two towers, which must match level by level. The winning bidder also gets to activate the effects on their cards, while the losers get to draw more cards, improving their chance of winning the next auction. Only the shorter tower scores, so you must evaluate your options carefully.

Teacher: Linda Baldwin
Slot: 5

---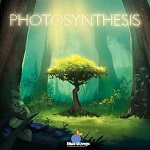 Photosynthesis

The sun is your friend, the shade is your enemy. Plant your trees and grow them from seeds to giants which you can harvest for points, but watch out for your opponents trees as their shade will hinder your plans.

Teacher: Don Sutherland
Slot: 9

FULL



---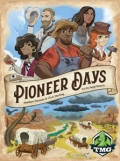 Pioneer Days
Saddle up and guide your wagon train along the perilous Oregon Trail! Build a team of hardy folk and gather resources and equipment with a unique dice drafting system. But dangers await in the dice you don't choose!
Teacher: George Nebesnik
Slot: 4 FULL
---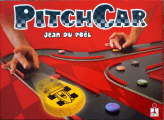 Pitch Car
PirtchCar is a dexterity race car game played with small wooden disks that players flick along a wooden racetrack. There a jumps, ramps, bridges and more. It's a race to see who can is the fastest. It's like a dexterity version of MarioKart, without those pesky blue shells!
Teacher: Danielle Drazen
Slot :3 (late night!)

---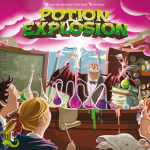 Potion Explosion

Collect ingredients! Brew potions! Utilize the strengths of your teachers to outperform your fellow students! In Potion Explosion, players acquire ingredients from an ever changing array of marbles, causing cascades and chain reactions to increase the bounty. They then use those ingredients to brew potions that not only earn them points, but may also provide an advantage during the game. A great choice for you Candy Crush addicts!

Teacher: Erik Lindberg
Slot: 6

---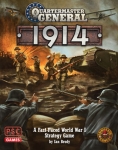 Quartermaster General
Why settle for a game with a short name when you can play "Quartermaster General – Victory or Death: The Peloponnesian War"? This card driven, area control game pits the Demos team (Athens and the Delian League) versus the Oligarchs (Sparta and Corinth).
Teacher: Noel Yong
Slot: 2

---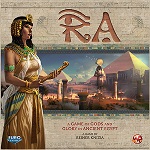 Ra
Players seek to expand their power and fame by Influencing Pharaohs, Building monuments, Farming on the Nile or paying homage to the Gods. Ra is an auction and set collection game where players bid for tiles to add to their tableau scoring in different areas.
Teacher: Bob Richardson
Slot: 1
---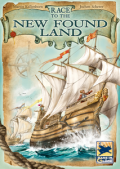 Race to the New Found Land
Daring sailors explore the oceans and make a gigantic discovery: Newfoundland. The newly found land. A huge island off the coast of North America — and right away a competition among nations breaks out. As so often happens, everyone wants the biggest piece of land. In Race to the New Found Land, you must skillfully use your fleet to consistently present achievements to your royal house. Are you quick to set sail and populate the first known lands? Do you first explore new areas? Or do you trade and build your fleet first? Find out in this exciting race to Newfoundland!
Teacher: George Nebesnik
Slots: 6 FULL, 9
---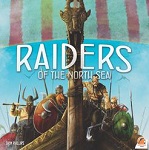 Raiders of the North Sea

Impress the Norse chieftain by putting together the best army and raiding settlements and getting plunder, silver, and supplies to continue raiding. Gain further points by developing your armor, sending warriors to their reward in Valhalla, and making offerings to the Chieftain.

Teacher: Ilan Woll
Slot: 6

FULL



---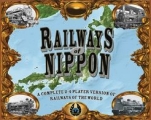 Railways of Nippon

Take on the role of a Japanese Railway Baron in the late 1800's. Build track,upgrade your engine, pick up and deliver goods and race to complete the most important routes in this quick version of Railways of the World on a brand new map.

Teacher: Francie Berger
Slot: 4

FULL



---
Lots of dice, but far from luck fest, yoRajas of the Gangesu are on the powerful Rajas in 16th century India, attempting to develop your estate into the wealthiest and most powerful. An innovative scoring system in which you are trying to push your fame and fortune tracks to intersect make this one tense contest.

Teacher: Elliot Kravitz
Slot: 2

---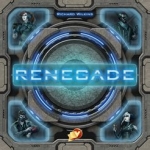 Renegade

Super Massive Computers now control the human race. You are part of an elite team of hackers trying to infiltrate the SMCs to damage and ultimately destroy them in order to return free will to humankind. To do this, you and your teammates will maneuver through the system, spreading contaminants, placing installations, and trying fight the computer's countermeasures. Your time is limited; can you complete your assigned tasks? This is a puzzly co-op deckbuilder, with an unusual counter for deck delution -- newly purchased cards go directly to your hand, replacing weaker ones, and available for immediate use.

Teacher: Linda Baldwin
Slot: 8

---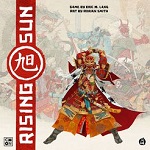 Rising Sun
Under the leadership of Eric M. Lang, the creative team behind the critical success Blood Rage have reunited to offer this stunning wargame set in Feudal Japan. Spring has arrived and has brought with it the return of the Kami. They have exhorted each shogun to lead their clans to glory and honor in, once more, reclaiming the lands of Nippon and rebuild their ancient and great empire. Only one clan will claim victory and valor at the end of the year as Winter descends. Political mettle and cunning will be tested as players seek out alliances, advance diplomacy, and achieve strength in battle as they wage war at the behest of their ancient gods.
Teacher: Mason Sokol
Slot: 8 FULL

---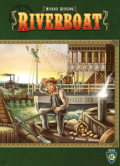 Riverboat
Riverboat sees each player as the owner of a 19th century farm on the bank of the Mississippi River. You need to organize your workers to ensure that the fields are ordered according to their type and harvested when ready so that the goods can be shipped to New Orleans.
Teacher: Brian O'Neil
Slot: 9 FULL
---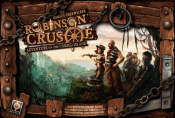 Robinson Crusoe

Robinson Crusoe takes the players to a deserted island, where they'll play the parts of shipwreck survivors confronted by an extraordinary adventure. They'll be faced with the challenges of building a shelter, finding food, fighting wild beasts, and protecting themselves from weather changes. Building walls around their homes, animal domestication, constructing weapons and tools from what they find and much more awaits them on the island. The players decide in which direction the game will unfold and - after several in-game weeks of hard work - how their settlement will look. Will they manage to discover the secret of the island in the meantime? Will they find a pirate treasure, or an abandoned village? Will they discover an underground city or a cursed temple at the bottom of a volcano? Answers to these questions lie in hundreds of event cards and hundreds of object and structure cards that can be used during the game...

Teacher: Michael DeFelice
Slot: 5

FULL



---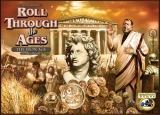 Roll Through the Ages

If you love history and enjoy playing with dice, this game is for you when we learn to build monuments and build on our characters during this civilization

Teacher: Durell DeFelice
Slot: 8

---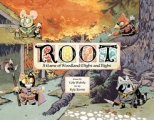 Root

Root is a asymmetrical game where 2-4 players take on the roles of various factions vying for control of the great woodlands. Each player will need to strategically use their factions' abilities and resources to thwart each other while working towards their own personal goal for victory.

Teacher: Mason Sokol
Slot: 1

FULL


Teacher: Susan Scott
Slots: 2, 8

FULL


Teacher: Alan Stern
Slot: 6

FULL



---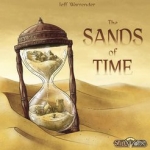 Sands of Time
Civilizations are only known by the stories passed down about them. In Sands of Time, players build sprawling nations and vie to score Chronicles of their feats in the cultural, civil, and political arenas. Advancements. Will you pursue peace or seek combat? Build your empire or extend to the far reaches? Rise to fame or be swept into distant memory?
Teacher: Rand Lemley
Slots: 2, 6 FULL
---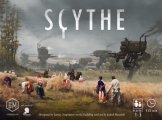 Scythe

Scythe is an engine-building, action selection game set in an alternate history 1920's period. Players conquer territory, enlist new recruits, reap resources, gain villagers, build structures, and activate monstrous mechs. Invaders from Afar and Wind Gambit expansions will be available.

Teacher: Andy Dominguez
Slot: 1

FULL


Teacher: Todd Redden
Slot: 6

FULL



---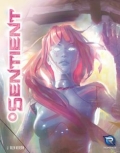 Sentient
"In the future, ruthless megacorporations born of emergent artificial sentience vie for global domination by rolling dice and drawing cards compatible with their values, dispatching agents to hang around and remind everyone which slots they took the cards from " Try a reverse dice-placement game! Start each round rolling your dice, then take turns drawing cards to match and score. But take care: the cards you take alter your dice, and bonus points for long suits and for dominating the spaces from which cards are drawn mean your best choice will rarely be obvious. About an hour to an hour and a half for four players.
Teacher: Ai Lake
Slot: 9
---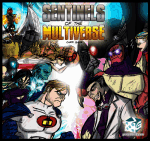 Sentinels of the Multiverse - OblivAeon

In this cooperative superhero card game, OblivAeon has arrived to destroy reality itself! Our only hope is that the collected forces of heroes from all realities of the Multiverse will be enough to stop him in this epic conclusion to the Sentinels of the Multiverse story. Be warned - the OblivAeon scenario for the Sentinels of the Multiverse card game will take 3+ hours to complete.

Teacher: Matthew Monin
Slot: 9

---
Shadows over Camelot
Each player represents a knight of the Round Table and they must collaborate to overcome a number of quests, ranging from defeating the Black Knight to the search for the Holy Grail. Moreover, one of the knights may be a traitor, pretending to be a loyal member of the party but secretly hindering his fellow knights in subtle ways, biding his time, waiting to strike at the worst possible moment... This game will be played with the Merlin's Company expansion.
Teacher: Noel Yong
Slot: 6

---

Shogun
Shogun is based on the Wallenstein (first edition) game system. The game is set in the Sengoku period (approx 1467-1573) which ends with the inception of the well-known Tokugawa Shogunate.
Teacher: Mason Sokol
Slot: 4

---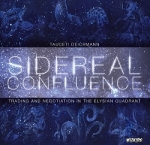 Sidereal Confluence
The Elysian Quadrant (just nod your head) hosts a convocation of extraterrestrial civilizations bartering their way to supremacy in a free-form trading extravaganza. Each player controls a unique faction which must expand and operate its resource production engines through negotiation, trade, and perhaps the occasional bit of outright gouging. All deals are binding, though, so deceit is a tool of limited value, and the highly asymmetrical nature of the factions ensures that winning the game is not a simple matter of being the loudest or most assertive player.
Teacher: Eric Clark
Slot 5
---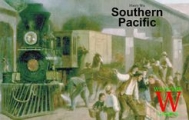 Southern Pacific
One of the new Winsome Games' 2018 titles, this auction-heavy train game allows the players to invest in companies they believe will pay out high dividends. Competition in cities mean less payouts for companies, but growth requires player investment and the amount of player investment depends on how much cash players are willing to pay for a share. At the end of the day, what stocks a player holds is worthless: it's all about how much cash the player managed to amass over the course of the game, so use your money wisely! Up to four players for a two to three hour game. (If there is interest in Winsome Games' Northern Pacific, this will be available to check out this session after Southern Pacific.)
Teacher: Ai Lake
Slot: 6
---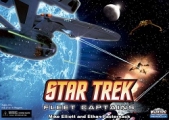 Star Trek Fleet Captain

A 4X game that encourages exploration, you can build Starbases and destroy enemy ships. Choose from the Federation, Klingon, Romulans or the Dominion.

Teacher: Nick Gauthier
Slot: 7 (Late Night!)

---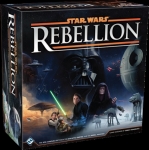 Star Wars Rebellion

Star Wars: Rebellion is an asymmetrical strategy game between the Galactic Empire and the Rebel Alliance. The Empire reigns by finding and destroying the hidden rebel base, while the outnumbered Alliance triumphs by accumulating reputation points before the turn timer runs out. The Rise of the Empire expansion revamps the combat system and adds new strategies and faction leaders, including Jabba the Hut and characters from Rogue One.

Teacher: John Deats
Slot: 2

FULL


Teacher: Britt Bisson
Slot: 4

FULL



---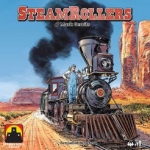 Steamrollers

Players draft dice to build the best railway network, upgrade their engine, and beat their opponents to the most lucrative cargo deliveries. Make smart use of the dice to become the world's most famous railroad tycoon!

Teacher: Dustin Gervais
Slot: 9

FULL



---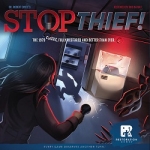 Stop Thief!
An alert pops up on your smartphone: A crime has just been committed! Grab your investigator's license and your keen powers of deduction and hunt down the suspect. But watch out because you're not the only private eye on the hunt, and only one of you can slap the cuffs on the suspect and claim the reward. We will be playing the Cooperative version of the game, where the players have to work together to take down Danny Atlantic and the "Atlantic Seven" before they can steal $50,000 total and make their escape.
Teacher: Jeff Kochosky
Slot: 5 FULL
---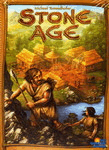 Stone Age
Collect wood, stone, brick and gold to buy hut tiles for immediate points and cards for end game points. Hunt for food to feed your people. Dice rolling, worker placement and set collection.
Teacher: Bob Richardson
Slot: 6 FULL

---
Tales of the Arabian Knights
Choose your victory requirements; story or destiny. Travel in Arabia and beyond, having amazing adventures. Be Sinbad, Ali Baba or even Scheherazade herself!
Teacher: Nick Gautheir
Slot: 2
---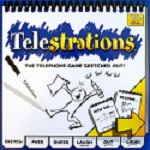 TELESTRATIONS AGAINST HUMANITY

A Lascivious Late-Night Party Game! Each player has 60 second to sketch a specific hidden word or phrase. Time's up! All players pass their sketch to the next player, who must guess what's been drawn. Players then simultaneously pass their guesses -- which hopefully match something like the original prompt (yeah right) to the next player who then draws the phrase they were just given -- and so on.
Now imagine this classic party game played with Cards Against Humanity cards... illustrated... badly... and under time pressure. The reality is even more inexcusable. Unforgivably inappropriate outcomes guaranteed

Teacher: Gaia Amor
Slot: 7 (late night!)

---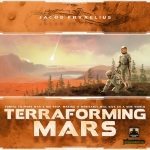 Terraforming Mars

In this game you represent a Mega-corporation intent on turning mars into a livable planet. All players must work to raise the temperature, water and oxygen levels of the planet while also trying to build their own controlled cities and green spaces on the planet. Creating lucrative engines for cash, minerals, energy, and plant life is one key to success. Strategic card play is also an important element of the game while vying to reach important milestones and gaining well deserved awards. The Venus Next expansion will add more cards and corporations with new paths to victory by also working to reshape conditions on Venus. Prelude will be offered as a new expansion option to the game as well (Slot 5).

Teacher: Dale King
Slot: 5

FULL


Teacher: Erik Lindberg
Slot: 9

---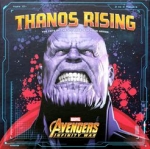 Thanos Rising: Avengers Infinity War

Thanos, the Mad Titan, has his eyes on the legendary Infinity Stones, and only you and your team of heroes can stop him! In this co-operative dice rolling game, players recruit heroes and battle Thanos' minions while managing the effects of the Infinity Stones and trying to stay out of Thanos' sights. Take down enough minions before Thanos gets all six stones (or wipes out your team), and you claim victory.

Teacher: Eric Summerer
Slots: 4, 8

---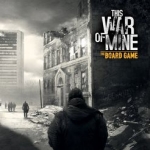 This War of Mine

In this story-driven cooperative game you and other players struggle to keep a group of civilians alive in a war-torn city. Scavenge for food and supplies, convert an abandoned building into a shelter, and defend it from others who are desperately trying to do the same thing as you - survive.

Teacher: Mason Sokol
Slot: 2

FULL


Teacher: Matthew Monin
Slot: 5

FULL



---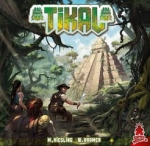 Tikal

THIS IS NOT YOUR MOTHER"S TIKAL! Explore the jungles of Guatemala in this SuperMeeple edition, by having your workers uncover some seriously tall pyramids,digging for treasure, and stealing from others. If you already like Tikal, you'll love this gorgeous game- if you've never played Tikal before, now's the time to try this classic Kramer & Kiesling game.

Teacher: Francie Berger
Slot: 8

---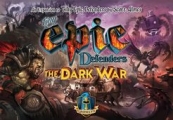 Tiny Epic Defenders (with Dark War expansion)
Aughmoore is in ruins. The evil could not be contained and its darkness has spread to every region of the world. Shattering villages and infecting all forms of life. There has never been a more dire need for Heroes. Everyone who remains must rise up, must unite, and must risk everything to preserve what little spirit remains.
Teacher: Alex Bokman
Slot: 2
---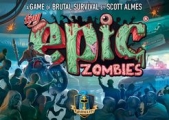 Tiny Epic Zombies
Modern day Zombie outbreak at the Echo Ridge Mall.
Teacher: Alex Bokman
Slot: 6 FULL
---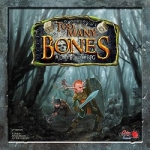 Too Many Bones: Undertow
Join new playable Gearloc characters Stanza and Duster as they journey down the Sibron River in search of answers in this standalone expansion/sequel to Too Many Bones!
Teacher: David Spinetti
Slot: 2 FULL
---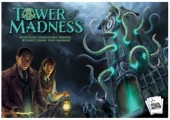 Tower of Madness
Investigate unspeakable horror, without losing your marbles -- literally! Say, why does the clock tower have -- tentacles?? In this high-tension game of Lovecraftian horror, you'll investigate mysteries, use forbidden knowledge, and roll some eldritch dice. But be careful -- you may find yourself confronting the three-dimensional clock tower and its other-worldly tentacles, leading to discoveries, or perhaps, to madness.
Teacher: Linda Baldwin
Slot: 9

---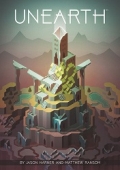 Unearth

In Unearth, your tribe of Delvers (your dice) seek to discover the mysteries of their once great civilization. Utilizing dice management, dice placement, and set collection, you'll compete against rival tribes to excavate ancient ruins and discover wonderous monuments to your past.

Teacher: Andy Dominguez
Slot: 3 (late night!)

---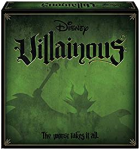 Villianous
It's good to be bad! In this hand-management, take-that game of Villainous every player takes control of one of six Disney villains. With variable player powers, each villain will try to satisfy their own win condition and provide a definitive answer to who is the that they are the biggest, baddest, Disney villain of them all.
Teacher: Kevin Dutcher
Slot: 5 FULL

---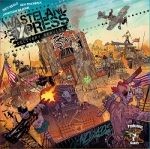 Wasteland Express Delivery Service

At the end of civilization, drive your truck picking up and delivering resources to complete contracts for money and other benefits. Be the first to complete 3 first class contracts to win the game.

Teacher: Don Sutherland
Slot: 1

FULL



---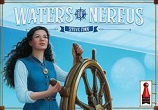 Waters of Nereus

Embark on a wonderful journey with an experienced seafaring crew whose unique talents will help you discover the fantastic treasures of this amazing world. Over the course of 4 "days," you will engage your crew members to sail the seas, pick up treasures, trade treasures, collect gold and conduct scientific research. Share your rewards with the crew to ensure a successful voyage!

Teacher: Dr. Finn
Slot: 6

---

Welcome To…
As an architect in Welcome To..., you want to build the best new town in the United States of the 1950's by adding resources to a pool, hiring employees, and more. Welcome To… plays like a roll-and-write dice game in which you mark results on a score-sheet...but without dice!
Teacher: Francesc Lopez
Slot: 7

---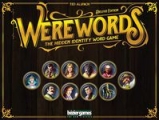 Werewords

The perfect late night game. Take One Night Ultimate Werewolf, add 20 Questions and you've got Werewords. There is a secret word. The werewolves want it to stay secret and everyone else wants to out the werewolves. Guaranteed to result in shouting, finger pointing, and strained friendships.

Teacher: Keith Corbino
Slot: 7 (late night!)

---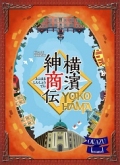 Yokohama
In Yokohama, each player is a merchant in the Meiji period, trying to gain fame from a successful business, and to do so they need to build a store, broaden their sales channels, learn a variety of techniques, and (of course) respond to trade orders from abroad.
Teacher: Ilan Woll
Slot: 8 FULL
---