Boardgames
Come play in the ConnCon Boardgame Den!
Bring your own games that you want to play or select from over 200 titles available in the ConnCon Self-Serve Board Game Library. There are no time limits, your ConnCon Badge is good all weekend!
Slot:

1

2

3

4

5

6

7

8

9

Start
Time:

Fri.
1:00 pm

Fri.
7:00 pm

Fri.
11:30

Sat.
8:00 am

Sat.
1:00 pm

Sat.
7:00 pm

Sat.
11:30 pm

Sun
8:00 am

Sun
1:00 pm

End
Time:

Fri.
5:00 pm

Fri.
11:00 pm

Sat.
3:30 am

Sat.
noon

Sat.
5:00 pm

Sat.
11:00 pm

Sun
3:30 am

Sun
noon

Sun
5:00 pm

Games playing
in this slot.

See below for alphabetical master list with game descriptions.

A Feast for Odin.
Catan: Explorers & Pirates
Colonia
Colonists
Crisis
First Class
Flamme Rouge
Flick'em Up
La Granja
Maze Racers
New Angeles
Pandemic: Iberia
Power Grid: The Card Game
Princes of Machu Picchu
Railroad Revolution
Revolution!
Splendor
Star Wars Rebellion
Tiny Epic Western
Zombicide: Black Plague

Age of Steam
Alchemists
Betrayal at House on the Hill
Blood Rage
Castles of Mad King Ludwig
Cthulhu Wars
Cthulhu: A Deck Building Game
El Grande
Escape the Room
Fire & Axe
Isle of Sky
La Granja: No Siesta
Let them Eat Shrimp
Lorenzo Il Magnifico
Maze Racers
Millennium Blades
Munchkin' Quest
Pitch Car
Robinson Crusoe
Sid Meier's Civilization
Signorie
Terraforming Mars
The ConnCon Countdown Game Show
Trajan
Tramways
Venetia
Winsome 101 - Paris Connection/Northern Pacific

Anachrony
Codenames
Cutthroat Caverns
Illuminati
Joking Hazard
Skull King
Time's Up! Against Humanity
Two Rooms & a Boom
Ulm

Baseball Highlights 2045
Brawl
Brew Crafters
Colonists
Cthulhu Wars
Deduction Bonanza!
Dominant Species
Dominion Suite
Firefly
Foragers
Great Western Trail
Indonesia
Mechs vs. Minions
Mystic Vale
Ninja Burger
Porta Nigra
Potion Explosion
Railroad Revolution
Terraforming Mars
Ticket to Ride: Rails & Sails
Vanuatu
Xia: Legends of a Drift System

1889
A Feast for Odin.
America
Chimera & More
Cosmic Run
Defenders of the Realm
El Grande
Forged in Steel
Freedom: The Underground Railroad
Great Western Trail
Guilds of London
Istanbul
Lords of Rock
Mare Nostrum Empires
Maze Racers
Mechs vs. Minions
New Amsterdam
New Angeles
Pandemic: The Cure - Experimental Meds
Quadropolis
Runebound
Scythe
Steve Jackson Games Showcase!
Terra Mystica
Terraforming Mars
Tramways
Trickerion
Voyages of Marco Polo

1846
51st State
Anachrony
Baseball Highlights 2045
Betrayal at House on the Hill
Captain Sonar
Decathlon
Fog of War
Institute for Magical Arts
Le Havre
Manhattan Project: Energy Empire
Maze Racers
Mega Carcassonne
Merchants of Venus
Moop's Monster Mashup
Mysterium
Pandemic: Iberia
Quartermaster General 1914
Shogun
Snowdonia
Star Wars Rebellion
Terraforming Mars
Tramways
Twilight Imperium
World's Fair 1893
X-Com

Blood Bowl Team Manager
Dixit
Feed the Shoggoth
Istanbul: Letters & Seals
Mask of Anubis
Oracle of Delphi
Secret Hitler
Two Rooms & a Boom
A Feast for Odin.
C.O.G.
Clay-O-Rama
Colonists
Dice Town
Fields of Green
New Bedford
No Saving Throw Sunday!
Princes of the Rennaissance
Ships
Star Wars Rebellion
Tavarua
Tramways

Blood Rage
Colosseum
Cthulhu: A Deck Building Game
Dragon & Flagon
Dynasties: Heirate & Herrsche
Escape the Room
First Class
Gumshoes & Gangsters
Honshu
Lords of Waterdeep
Mechs vs. Minions
Order of the Gilded Compass
Pyramid Arcade
Russian Railroads
Shogun
The Great Zimbabwe
The Others: 7 Sins
Vikings on Board
Word Game Summit
These scheduled games will all accommodate new players as well as the experienced.
Novice players are welcome and all rules will be taught.
Come check out the Kids and Families area at ConnCon - including great family boardgames and kids games for teens and 'tweens and even the newest little gamers. ConnCon staff will be there to help guide you to the perfect game from our Kids' boardgame library and even teach!
And don't forget Saturday night's popcorn and pajama movie party! For more details, check in at the boardgame library desk.
---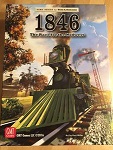 1846
With this new Printing from GMT Games, 1846 is a solid introduction to the meaty world of 18xx train games. Set in the American midwest, 1846 includes all the route building, corporate raiding, and stock market manipulation of its bretheren.
*note* This game may exceed its alloted slot time.
Teacher: Nikolas Coukouma
Slot 6
---
1889
The 18xx series of train games, set on the Japanese island of Shikoku. Build your routes, run your trains to the benefit of your stock ... or trash the company then dump it on one of your former partners. It's all good.
*note* This game may exceed its alloted time slot.
Teacher: Nikolas Coukouma
Slot 5
---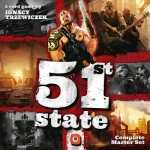 51st State
The world you know no longer exists. There is no government. No army. No civilization. The United States have collapsed. And now, thirty years after the war started, new powers finally try to take control over the ruined country, try to establish a new order, try to control others and create a new country, a new State: the 51st State. The 51st State Master Set includes 88 cards from the original game, plus 50 cards from each of the two expansions.
Teacher: Ai Lake
Slot: 6
---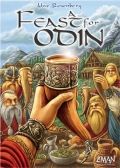 A Feast for Odin.
You'll lead a small, growing, Viking village to fame and fortune. Send them to gather resources, explore new lands, trade for coveted goods, and raid foreign lands. As your territory grows, you'll need to position tiles carefully to make them profitable. Meanwhile, a steady increase in your population allows you to accomplish more but also demands a larger banquet each year. Careful management of resources and Viking skills will be needed to become the finest leader in 2.5 hours.
Teacher: Dustin Gervais
Slot: 1 FULL
Teacher: Larry Schneider
Slot: 5 FULL
Teacher: Don Sutherland
Slot: 8 FULL
---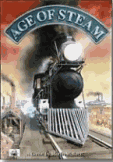 Age of Steam
One of the most popular and highest rated railroad games of all time! Competition is brutal as you float stock shares to try to get your fledgeling railway company off the ground. Can you afford both the most extensive track network and run the most powerful locomotives? Can you beat your competitors to the most lucrative shipments? Will you make enough money to pay off your aggressive creditors and still turn a profit? *note* A variety of expansion maps are available for play and the map chosen will be based on the number of players and their experience with the system as well as group consensus.
Teacher: Ilan Woll
Slot 2 FULL

---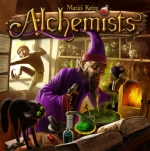 Alchemists
The next great deduction game! Players are fledgling alchemists trying to unlock the secrets of the universe through potion creation. Conduct experiments and publish results earning more fame and prestige than your opponents to win! *NOTE* Alchemists is a truly innovative boardgame experience where game play is dependent upon both the physical components of the game AND a digital implementation. Players should be prepared to download the free "Alchemists Lab Equipment" app onto a smart phone or tablet to participate.
Teacher: Alejandro Silva
Slot 2

---
America
In this trivia game about your favorite country, being close counts. It's not just trivia, but an actual game - deigned by Ted Alspach and Friedemann Friese.
Teacher: Sharon Douglas
Slot: 5

---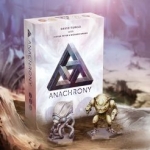 Anachrony
Anachrony is the new heavy euro time travel game from the designers of Trickerion. In the late 26th Century Earth is recovering from a catastrophic explosion that left most of the surface uninhabitable. Survivors have organized around four radically different ideologies, called Paths, to rebuild the world as they see fit: Harmony, Dominance, Progress and Salvation. They all live in a fragile peace, their only meeting point, the last major city on the planet now just known as the Capital. Anachrony features a unique two-tiered worker placement system and is played over 4-7 turns depending on whether the looming cataclysm happens or is averted. These are measured on a dynamic Timeline and via Time Rifts players can reach back to earlier turns to supply themselves with resources. Each Path has a vastly different objective and whichever one prevails will emerge the most important force left on the planet. 

Teacher: Dante Amor
Slot 3 (late night!) FULL
Teacher: Todd Dyer
Slot 6 FULL
---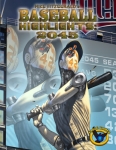 Baseball Highlights 2045
BH2045 does not require that you love or understand baseball, only that you love a quick & intense tactical card game. BH2045 is set in the future with Robot Hitters, Cyborg Pitchers, as well as Natural Fielders. BH2045 is a simple to learn, but has very deep tactical as well as strategic play in terms of improving your team between each mini-game. Players will engage in a series of mini-games against each other and the winner of the most games in the series (number depending on format), will take home the World Series title. After each mini-game in the series, players have the opportunity to buy new Free Agents to immediately improve their team. For each new Free Agent, one of the team's players must be sent to the Minor Leagues (out of the game). In this way each team improves game by game, but the deck of cards stays the same.
New players may prefer to play head-to-head against a single opponent while they learn the game. If we have enough Seasoned Players, we can also play 4-player or 8-player mini-tournament. In any case, I will teach the game in less than 10 minutes and we will then determine the format based on the number of players and their wishes.
Teacher: Ralph Anderson
Slots: 4, 6
---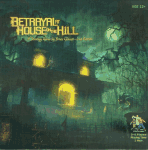 Betrayal at House on the Hill
Come play one of the most innovative games of all time. Join up to 5 other players exploring a Creepy Mansion that is revealed one room at a time. Try to remain calm as your uncover hints of horrors long ago. Eventually one of your party will succumb to the terror of the house and morph into "The Traitor". It could be anyone! At that point the entire game changes and it becomes a quest for survival against monsters or even the house itself! Ages 12+ recommended due to the need for independent reading and understanding game objectives. This game will be played with the Widow's Walk expansion!
Teacher: Kristy Hoffman
Slot: 2 FULL
Teacher: Joey Mosca
Slot: 6 FULL
---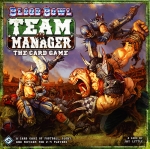 Blood Bowl Team Manager
The Card Game is a bone-breaking, breathtaking standalone card game of violence and outright cheating for two to four players. Chaos, Dwarf, Wood Elf, Human, Orc, and Skaven teams compete against each other over the course of a brutal season. Customize your team by drafting Star Players, hiring staff, upgrading facilities, and cheating like mad.
Teacher: Michael DeFelice
Slot: 7 (late night!) FULL

---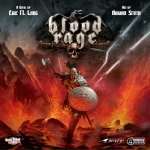 Blood Rage
In blood rage players take on the role of rival viking clans looking to prove their worth to the gods during the cataclysmic days of Ragnarok. Your tribe will use its devine favors and tactics to pillage villages, win mighty battles (or lose them in clever ways) and die heroic deaths!
Teacher: Daniel Hendlowitch
Slot: 2
Teacher: Tim Barnes
Slot 9 (For this session, the 5th Player expansion, Gods of Asgard expansion, and Mystics of Midgard expansions will be used. Each of these expansions add just a slight tweak to the game with little or no increase in complexity.)
---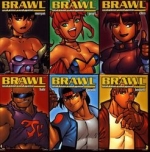 Brawl
Minutes to learn, seconds to play. Come beat up your friends in a tournament setting in this real-time card game by James "Cheapass" Ernest. You will be assigned one of a dozen fighters, shown his or her strengths and weaknesses, and matched up against other competitors to see who is ConnCon's best Brawler. (Full disclosure, my 7-year-old daughter regularly beats me at this game ...)
Teacher: Avri Klemer
Slot 4

---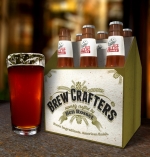 Brew Crafters
As a craft brewer you'll competing to brew the best beers and build the best brewery around. You'll be gathering ingredients, hiring specialized workers, creating partnerships, upgrading your facility, and possibly even adding a second or third shift if business is good. If you like worker placement games, you'll love Brew Crafters!
Teacher: Pat McKeon
Slot 4

---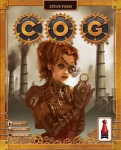 C.O.G.
London 1875 - The Cabinet of Gadgetry (C.O.G.) appeals for resources to continue its important work in constructing The Great Apparatus - an automated machine for transporting her majesty's citizens safely and quickly through the increasingly crowded streets of London. Will you answer the call and perform your service dutifully?
C.O.G. is a steampunk themed game that fuses a crossword game with a eurogame. Each player has their own tableau (similar to a Scrabble board) on which they spell various resource words (such as cog, pulley, rod, aether, bulb, lens). When a player spells a word, they have collected that resource, which will score points at game end.
Designer Steve Finn will continue to be available after the slot, and other Dr. Finn's Games will be available to try!
*note* C.O.G. will have a late start (10:00 a.m.) due to availability of the designer.
Teacher: Steve Finn
Slot 8 (see *note* above re: start time)
---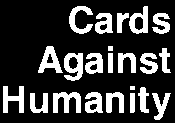 Cards Against Humanity - "The Party Game for Horrible People", is an Apples-to-Apples clone where all of the cards are outrageous, hilarious, and startlingly offensive. Note: must have a sick sense of humor. Also, must be 18 to play. This game is about as suitable for children as John Wayne Gacy.
To participate in this special "slot zero" event be in the bar area of the hotel at 9:00 p.m. on Thursday March 14th. No need to pre-register, just drop by. We've got multiple decks so can accommodate several tables if needed
Teacher: Erik Dresner
Slot: Thursday night
---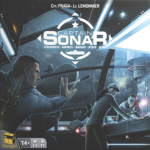 Captain Sonar
At the bottom of the ocean, no one will hear you scream!
In Captain Sonar, you and your teammates control a state-of-the-art submarine and are trying to locate an enemy submarine in order to blow it out of the water before they can do the same to you. Every role is important, and the confrontation is merciless. Be organized and communicate because a captain is nothing without his crew: the Chief Mate, the Radio Operator, and the Engineer.
Teacher: Deric Waite
Slot: 6 FULL
---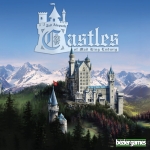 Castles of Mad King Ludwig
Castles of Mad King Ludwig is a tile laying game in which each player is trying to build an amazing castle, subject to the whims of the Mad King. Players are contractors, looking for the best deals on rooms while selling their services to the other players. As the players add rooms to their castles, they earn points. The player with the most points at the end of the game wins! At least one of the expansions from the "Secrets" edition will be played.
Teacher: Dale King
Slot 2

---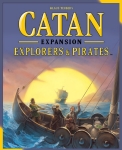 Catan: Explorers & Pirates
Leave the Island of Catan to explore for spice, look for prime fishing spots and battle pirates to take their gold. This is the big map for up to 6 players. 17 points wins the game.
Teacher: Bob Richardson
Slot: 1

---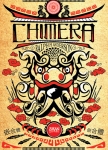 Chimera & More
Chimera & More refers to 3-player and 5-player Chimera. During this time slot players will have the opportunity to learn and play Chimera for 3 players and/or Chimera for 5 players with the game's designer, Ralph Anderson.
The current published version of Chimera is a 3-player only card game in the shedding/ladder style of play, sharing characteristics from Tichu. However, unlike Tichu, there are no fixed partnerships. Based on a bid before each hand, the player who wins the bid will play against the other two players with the object of getting rid of all of your cards first. However, if there are points to be had in a trick, all bets are off as the relative scoring position of each player will determine whether its better to defeat the Chimera than to grab some points for yourself.
Chimera for 5 players is a prototype expansion of Chimera for exactly 5 players. Now the winner of the bid gets a partner. The deck has been expanded to more cards, including 4 new very powerful cards and an expanded bidding system that determines who will be the Chimera as well as who will be the Chimera's partner. Please join in and be part of the development of this game.
Comments, insights and suggestions welcome!
Teacher: Ralph Anderson
Slot: 5

---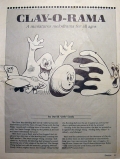 Clay-O-Rama
Since the original rules for Tom Wham's Clay-O-Rama were published in Dragon Magazine #125 (September, 1987), this wacky game of modeling clay and combat has been a hit at at conventions everywhere. Players create their own "claydonian" creatures, assign them powers, move them around the table top ... and they can attack, using powers such as "the drop" (drop your creature from 3' and see if it survives); the bowl (use your creature like a bowling ball), the blob of death (if you hit, smash the creature with your fist), use opponent as missile... well, you get the idea.
A great game for families and gamers of all ages!
Referee: David Vintinner
Slot: 8
---
Codenames
In Codenames, two teams compete to see who can make contact with all of their agents first. Each team has a Spymaster who gives one-word clues that can point to multiple words on the board. Their teammates try to guess their team's words without accidentally choosing their opponents', but beware, choosing the assassin's word is an instant loss. Spymaster or guesser, Codenames is as challenging as it is fun!
Teacher: Alejandro Silva
Slot: 3 (late night!)

---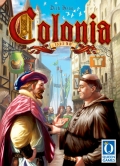 Colonia
Colonia, the largest city of the Holy Roman Empire is renowned for its famous cathedrals and versatile trade. Reputable patrician families hold influential positions in the City Council and are in control of the city's fortune. They are always striving to increase their riches and to consolidate their power. Each family wants to be the most influential - but only one may achieve this goal!
Teacher: George Nebesnik
Slot: 1

---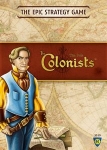 Colonists
In The Colonists, a.k.a. Die Kolonisten, each player is a mayor of a village and must develop their environment to gain room for new farmers, craftsmen, and citizens. The main goal of the game is full employment, so players must create new jobs, educate the people, and build new houses to increase their population. But resources are limited, and their storage leads to problems that players must deal with, while also not forgetting to upgrade their buildings. Players select actions by moving their mayor on a central board.
Teacher: Nikolas Coukouma
Slot: 1 FULL
Teacher: Larry Schneider
Slot: 4 FULL
Teacher: Deric Waite
Slot: 8 FULL

---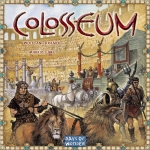 Colosseum
Which players' colosseum can attract the most spectators? To put on the biggest event, you'll need to bid and trade for the best performers.
Teacher: Alec Usticke
Slot: 9

---
The ConnCon Countdown Game Show
Come compete in this fast paced word and math based game show and try to go home with an amazing trophy (amazingness not guaranteed). Go head-to-head in 30-second increments trying to unscramble anagrams and trying to solve quick arithmetic problems. Search for Countdown on YouTube to get some practice before the big show!
Host: Keith Corbino
Slot: 2
---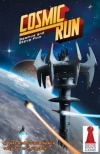 Cosmic Run
The year is 2123 and the planet earth is becoming uninhabitable. New powers of interstellar travel make it possible for earthlings to find a new home. Competing teams of human explorers use space stations spread throughout the universe as bases for discovering new worlds and befriending aliens to help them in their quest. Explorer teams are not only racing each other, but meteors are striking planets and threatening these new worlds as well. Will your team be able to reach a planet in time to use its resources and protect it from future meteor strikes?
Cosmic Run is a quick, push-your-luck, space race for 1-4 players. On a turn, a player rolls dice and must commit at least 1 of them to one of the various exploration tracks or to an alien card. Some of the tracks require multiple identical dice, with the most valuable tracks costing many identical dice. However, once a player commits a die, it cannot be moved. So players have to decide between a conservative approach (making sure and steady progress along less valuable tracks) or an aggressive approach (pushing one's luck to try to move up the highly valued tracks). Designer Steve Finn will continue to be available after the slot, and other Dr. Finn's Games will be available to try!
Teacher: Steve Finn
Slot: 5
---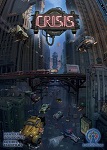 Crisis
Axia - a land with a glorious past, a most uncertain present, and an even more unpredictable future. Populated by what has been described as a fervent and warm-blooded people, Axia is in crisis - economic, social, and political: the longest-running recession in its modern history, the highest inequality in years, and a political system teetering on the brink of collapse.
In more ways than one, Axia is fighting against itself. Old divisions of the past have given way to new ones, and this generation - along with the next ones - has the most to lose.
Will you, along with your fellow industrialists, do your part to help Axia? Will you sacrifice short-term gain in the present for a brighter future? Can you do that, and survive? Perhaps you can, and perhaps you can even thrive - and you will, if you see opportunity where others only see crisis!
Teacher: Todd Dyer
Slot: 1
---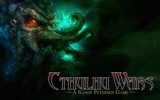 Cthulhu Wars
Cthulhu Wars is a strategy boardgame in which the players take the part of alien races and gods taken from the Cthulhu mythos created by H. P. Lovecraft. The game is physically large, and includes sixty-four figurines of the cultists, monsters, aliens, and Great Old Ones that range in height from approximately 20 mm to nearly 180 mm.
The game takes place on a map of Earth. Each player takes the part of one of four factions included in the base game. At the start of a turn, players Gather Power, then, during a series of Action Rounds, they spend this Power to accomplish various tasks, such as recruiting Cultists, moving units, engaging in battle, summoning monsters, building Gates, casting spells, and Awakening their Great Old One. When all players run out of Power, the Action phase ends and the next turn begins. Victory is determined by accumulating points on the Doom Track. The first player to 30 is the lone victor *if* he has unlocked all six of spell books.
Teacher: Jim Calabrese
Slots: 2, 4 FULL
---
Cthulhu: A Deck Building Game
The Elder Gods greet and invite you to participate in trying to save your wretched existence. The stars are aligning soon and only those who have dared to piece together the clues from the mythos even know what's coming. Do you and your fellow investigators have what it takes to save everything? I think not...
In Cthulhu: A Deck Building Game, you cooperatively work with fellow players (1-6 players) as Investigators to banish the Elder God and his minions by using Moxie (force of character, determination, or nerve) to reduce their health to zero. If you banish the Elder God before he reduces all of the Investigators health to zero you win the game.
Teacher: Joey Mosca
Slots 2, 9
---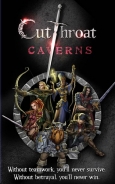 Cutthroat Caverns
"Without teamwork, you will never survive. Without betrayal, you'll never win."
This is a dungeon crawling game with a twist, each player will compete against other to deliver the final blow and get prestige. However, without working together, the party will not survive through the dungeon. Come play this classic game from Connecticut's own Smirk n' Dagger Games!
Teacher: Mike DeFelice
Slot: 3 (late night!)
---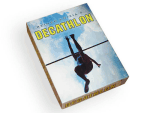 Decathlon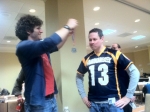 Back by popular demand! Reiner Knizia's Decathlon is a series of 10 short dice games with the loose theme of the events of an Olympic Decathlon. The game is played with eight dice, pen, and paper. The goal is to obtain the highest score across all the events. Players will be grouped into heats of 3-4 players. The winners of each heat will battle for the gold in one final winner-take-all event! Prizes will be awarded to the top three players. (Pictured: Erik Dresner awards the silver medal to ConnCon 2013 runner-up Matthew Monin).
Special Judge: Erik Dresner
Slot: 6
---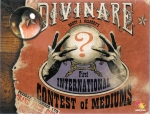 Deduction Bonanza!

The Boss, Divinare, Pod-X, and Sherlock13 ... Four quick, elegant games of inference and deduction with a similar theme. Each play reveals critical information to your opponents. When do you stop maneuvering and pull the trigger? A great chance to compare and contrast designs. Grab that coffee and put on your thinking cap for some Saturday morning deduction!
Teacher: Mike Lake
Slot: 4
---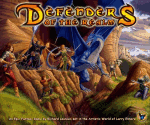 Defenders of the Realm
Defenders of the Realm is a cooperative fantasy game in which players take a role as one of the King's Champions, defending Monarch City from four enemy generals and their minions. You must make use of strategy; special abilities, cooperation, card play and a little luck for a unique experience every adventure. But be forewarned! There is never time to rest. As each Enemy General is struck down in battle, the remaining dark forces only grow more difficult to vanquish and their march to Monarch City gets faster with each Hero victory!
Teacher: Joe McDonough
Slot: 5
---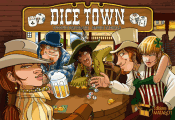 Dice Town
Each player gets a cup with five poker dice and eight dollars. Each turn a player will put together a poker hand and depending on the roll, take control of various key places in Dice Town that will allow him to perform the corresponding action of the location.
Teacher: Britt Bisson
Slot: 8
---

Dixit
We all have stories to tell. This social game is all about coming up with words and phrases to describe images. But much is left to interpretation. Being too specific or too vague won't get you any points. But beware, you may end up describing someone else's without knowing.
Teacher: Kristy Hoffman
Slot: 7 (late night!)

---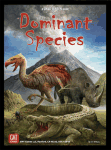 Dominant Species
It's 90000 BC and a great ice age is approaching. Players will take their animal class be it insect, arachnid, reptile, amphibian, bird or mammal and engage in a battle for the ultimate survival of the fittest. Due to the length of the game, please be prompt for the start of the slot. Rules discussion will take at least 20-30 min for new players. *note* this game may exceed its allotted slot time.
Teacher: David Vintinner
Slot: 4
---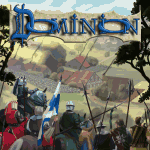 Dominion Suite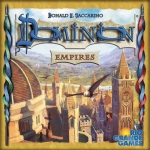 Delve into Dominion, the classic deck building game. There have been 10 expansions to Dominion, and we will have access to all the sets to create some really interesting card combinations. Multiple kingdom sets will be prepared. The newest box release, Empires, will be highlighted as well as the new base set cards released in 2016. Shuffle out of bed and start your day off with an old favorite in new, exciting ways!
Teacher: Lisa Sutherland
Slot: 4
---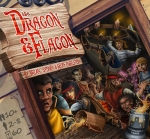 Dragon & Flagon
End the con with a tavern brawl! Everybody head to The Dragon & Flagon for a drink to celebrate our adventures. What? There's only ONE drink of The Dragon left? BAR FIGHT!!! Be prepared for fast action that MAY not go quite the way it played in your head.
Teacher: Linda Baldwin
Slot: 9

---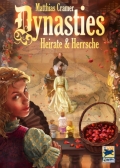 Dynasties: Heirate & Herrsche
Renaissance Europe is coming together, and people have realized that even the most powerful dynasties can achieve more together, so members of those dynasties are marrying, trading and sharing with one another - but who will end with the biggest piece of the pie?
Teacher: Brian O'Neil
Slot: 9

---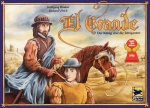 El Grande
As a Grande, you must extend your influence across the nine regions of Spain with the assistance of thirty Caballeros. You gain points in the game by having a majority in as many regions as possible.
Teacher: Bob Richardson
Slots: 2, 5
---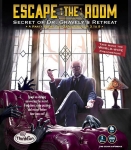 Escape the Room
Something strange is happening at Foxcrest Resort, and it's up to you and your team to find out what it is, before you become their next victims! Escape the Room replicates the experience of an "escape" or "puzzle" room, in which the team works together to solve puzzles and collect clues in order to progress through the scenes and reveal the ultimate mystery. This Special Edition of Secret of Dr. Gravely's Retreat will include additional challenges beyond what is included in the retail box. Recommended for ages 8 and up.
Teacher: Eric Summerer
Slots 2 FULL, 9

---
Feed the Shoggoth
A fast and furious card game, in which players each control a different cult faction, facing a very angry and hungry Shoggoth in the middle of the table. To earn points and win the game, the players attempt to sacrifice Minions from their cult to the Shoggoth (bad news for Minions, but what do you expect when you join an evil cult?). However, the Shoggoth is indiscriminate in who it eats; if you can't feed the Shoggoth on your turn with a Minion, it eats you, and you're out of the game!
Teacher: Joey Mosca
Slot: 7 (late night!)
---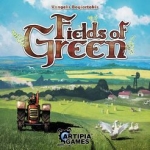 Fields of Green
Fields of Green takes place in the second half of the 20th century. Players take the role of farm owners trying to expand their property and business. By adding fields, livestock and facilities, they build an economic engine that will bring them closer to victory.
Fields of Green, inspired by Among the Stars, is played over four rounds (years) during which players draft cards and add them to their ever-expanding farms. At the end of each year comes the harvest season when they must water their fields, feed their livestock, and pay maintenance costs in order to receive valuable resources that will allow them to further expand in the next year.
Through various means, player eventually convert their wealth to victory points, and the player who gathers the most by the end of the fourth year wins.
Teacher: John Flood
Slot: 8 FULL
---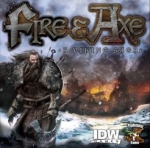 Fire & Axe
Norse law dictates that every man shall posses a weapon at all times. The need to swiftly wield an axe in the name of battle, honor, or revenge was ever-present. Valhalla will not be filled with the weak.
In Fire & Axe: A Viking Saga, originally released as Viking Fury, you vie for glory across three epic Viking sagas, each one a different journey to raid, trade, and settle territories. Will you choose the path of diplomacy and trade for victory? Or will your longship cast a bloody wake?
Start your journey by gathering crew and goods to outfit your boat. Will your ships be filled with warrior or goods? Settlers or sackers? After your launch from bustling ports into the open sea, you must choose your path to power — but don't get lost in the wind; the sea will gladly devour souls who take her lightly...
The life of a Viking is one of power and glory, or untold sorrow. Which shall be your destiny?
Teacher: Alec Usticke
Slot: 2 FULL
---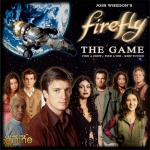 Firefly
Get a ship. Find a crew. Get paid. In Firefly: The Game - based on the popular Firefly television series created by Joss Whedon - players captain their own Firefly-class transport ship, traveling the 'Verse with a handpicked crew of fighters, mechanics and other travelers. As a captain desperate for work, players are compelled to take on any job - so long as it pays. Double-dealing employers, heavy-handed Alliance patrols, and marauding Reavers are all in a day's work for a ship's captain at the edge of the 'Verse. Shiny.
Teacher: Erik Lindberg
Slot: 4 FULL

---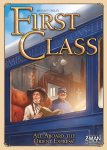 First Class
In First Class: Unterwegs im Orient Express, players try to score as many fame points as possible by building a rich network of rails, by building luxurious train cars, or by serving well-paying passengers.
First Class is a card game that feels more like a board game, and since each game is played with the base cards and two of five modules, the game offers lots of variety as not all elements are used in each playing.
Teacher: Ai Lake
Slot: 1 FULL
Teacher: Todd Dyer
Slot: 9 FULL
---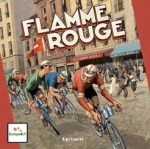 Flamme Rouge
Flamme Rouge is a fast-paced, tactical bicycle racing game where each player controls a team of two riders: a Rouleur and a Sprinteur. The players' goal is to be the first to cross the finish line with one of their riders. Players move their riders forward by drawing and playing cards from that riders specific deck, depleting it as they go. Use slipstreams to avoid exhaustion and position your team for a well timed sprint for the win.
Teacher: John Flood
Slot: 1

---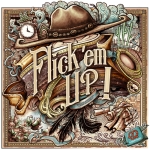 Flick'em Up
In the disc-flicking game Flick 'em Up!, relive the great adventures of the West, face your enemies in street duels, use different guns and tactics to get what you want. With beautiful wood pieces, you'll test your dexterity while living out the excitement of the Wild West.
Teacher: Daniel Hendlowitch
Slot: 1

---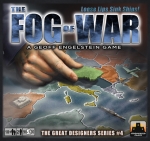 Fog of War
A two-player grand strategic game of World War II. The emphasis in this game is not on troop movements and military conflict, but on intelligence and misdirection. Bully or bluff your way to world domination.
Teacher: Linda Baldwin
Slot: 6

---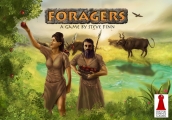 Foragers
Foragers is a strategy game in which players take on the role of ancient foragers competing to be the most respected member of the tribe. In the game, foragers pick fruit from trees, fish in lakes, and hunt aurochs in the fields. After collecting these foods, the foragers return to a fire pit, where they "share" their food with the tribe and earn victory points. In addition, the foragers sometimes happen upon tools, which allow them to forage, fish, or hunt more efficiently. Of course, foragers are not completely altruistic and so they occasionally fight with each other to earn respect. The player who can best optimize their food and tool gathering, while also avoiding or winning skirmishes is the one who eventually earns the tribe leader title. Designer Steve Finn will continue to be available after the slot, and other Dr. Finn's Games will be available to try!
*note* Foragers will have a late start (10:00 a.m.) due to availability of the designer.
Teacher: Steve Finn
Slot: 4 (see *note* above re: start time) FULL
---
Forged in Steel
In the multiplayer card-driven, city-building strategy game Forged in Steel, players take on the role of a prominent family in a burgeoning Colorado county in 1900 as turbulent social and technological changes are about to reshape the way all Americans live. Each family seeks to control one of four sectors (mining, industry, city, or commercial) while also striving to be Mayor to control the appointment of other players to offices.
Teacher: Susan Scott
Slot: 5
---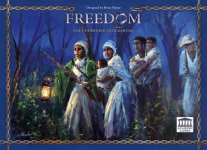 Freedom: The Underground Railroad
This co-op game has players taking up the roles of Abolitionists trying to liberate slaves from plantations and get them safely to Canada. Using events that span from the dawn of independence to the Civil War, players recreate history in trying to guide slaves to safety and topple the institution of slavery.
Teacher: David Vintinner
Slot: 5 FULL
---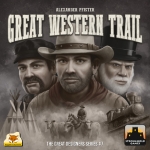 Great Western Trail
As a cattle baron, much depends on the value of your herd, which you deliver a portion of to Kansas City for money and points. You start with some sturdy cow-cards, but perhaps you can buy some that'll fetch higher prices. You'll also want to erect buildings along the trail (for actions), hire additional help (to expand your options), and invest in the railroad being built to San Francisco. Expect this venture to take about 3 hours.
Teacher: George Nebesnik
Slot: 4 FULL
Teacher: Linda Baldwin
Slot: 5 FULL
---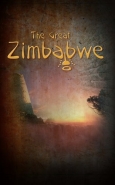 The Great Zimbabwe
The Great Zimbabwe is a game about building a trade based civilization in ancient Africa. It has been inspired by the old kingdoms surrounding the Great Zimbabwe, a world heritage site in southern Africa. In the game, players strive to build the most impressive monuments to one god of their choice. They can choose this god themselves-- each of the twelve gods offers a unique blessing, but each also requires a different amount of work to win the game.
Teacher: Nikolas Coukouma
Slot: 9 FULL
---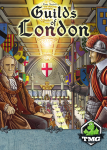 Guilds of London
London: The biggest, most important and richest city in England in the late medieval and early modern periods.
The Guilds played a major role in the lives of London's citizens, controlling the way in which trade, manufacturing and business was conducted in the city. The members of the guilds were rich men, who were appointed to the most influential positions in the community and wielded immense civic power. The chief representative of the Guilds became the Lord Mayor of London, and the leading delegates of the Guilds became his Aldermen. Other members of the Guilds were the burghers of London. The Guilds ran the city and controlled its commerce; each had its own Hall and its own Coat of Arms. Representatives of the Guilds met at the Guildhall to discuss the great issues of the day.
In Guilds of London, you place your liverymen in strategic Guilds, building your power base, so that you can achieve the status of Master in many of them. You also have the opportunity to spread your power into the commercially valuable Ulster or Virginia plantations. Control of each Guild provides victory points and additional actions that you can exploit, so that you can control the future development of the city.
Teacher: Alec Usticke
Slot: 5
---
Gumshoes & Gangsters
Gumshoes & Gangsters is a rummy style card game that brings in elements from Mike Fitzgerald's series of Mystery Rummy Card games. Players will each chose a character that is also one of the "suits" in the game. After each hand of play, characters will develop the story through their character's actions which will also result in making changes to the cards in each suit. Will you develop into a hard boiled gumshoe, or will you become one of the top gangsters?
This is a prototype and we will play through as many hands as time allows. The complete legacy game will normally play 14 - 16 games, so it is unlikely that we will get through the entire series of play in one session.
Comments, insights and suggestions welcome!
Teacher: Ralph Anderson
Slot: 9
---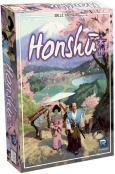 Honshu
Honshu is a trick-taking, map-building card game set in feudal Japan. Players are lords and ladies of noble houses seeking new lands and opportunities for fame and fortune.
Teacher: Ai Lake
Slot: 9
---
Illuminati
Illuminati is a tense but tongue-in-cheek game about world conquest-not by guns, and missles, but by stealth and guile. Each player becomes one of the Illuminati "secret masters" trying to control the world! Each player builds a "power structure," taking control of groups like the FBI, the Post Office, and the Orbital Mind Control Lasers. In Illuminati anything can happen and usually does, Good Luck!!
Teacher: John McDonough
Slot: 3 (late night!)
---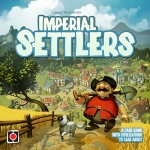 Imperial Settlers
Settlers from four major powers of the world have discovered new lands, with new resources and opportunities. Romans, Barbarians, Egyptians and Japanese all at once move there to expand the boundaries of their empires. They build new buildings to strengthen their economy, they found mines and fields to gather resources, and they build barracks and training grounds to train soldiers. Soon after they discover that this land is far too small for everybody, then the war begins... This slot will include the new Aztecs expansion!
Teacher: Danielle Drazen
Slot: 9
---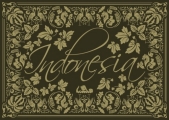 Indonesia
As cities grow on the many islands Indonesia, there's demand for goods such as rice, spice, and rubber. As shrewd business people, you'll expand production companies on land and extend shipping companies over the sea. Of course, the shipping companies charge for their services. So, long supply lines will eat into profits of production companies. Companies may merge, and change owners in the process (in exchange for cash). Making money takes time, about 3.5 hours for 5 entrepreneurs.
Teacher: Nikolas Coukouma
Slot: 4 FULL
---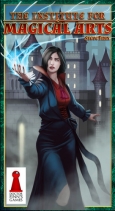 Institute for Magical Arts
The Institute for Magical Arts is in a state of discord due to the mysterious disappearance of its principal magician and headmaster, Dr. Finneas. Two senior wizards are now contending to fill his shoes and bring a state of harmony back to the Institute. However, the wizards have contrasting ideas about the Institute's direction. To gain the title of headmaster, the wizards must gain the trust of their colleagues and gather as much magical powers through the tools of their trade as possible. Designer Steve Finn will continue to be available after the slot, and other Dr. Finn's Games will be available to try!
Teacher: Steve Finn
Slot: 6

---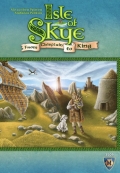 Isle of Sky
Have you ever played Carcassonne and wished that you could throw away a tile or buy one from another player? Sure, all of us have. Well Isle of Sky lets you do just that and more. You are playing a head of a Scottish Clan auctioning off land, laying down tile and collecting victory points at the end of every round. Each clan is trying to take the best swaths (swaths?) of land from one another and trying to sell off the unpleasant ones for a lot of money. The game is fast and scales well from two to five. Come build your own Brigadoon.
Teacher: Joe McDonough
Slot: 2 FULL

---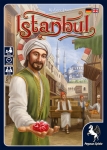 Istanbul
In Istanbul, you lead a group of one merchant and four assistants through 16 locations in the bazaar. At each such location, you can carry out a specific action. The challenge, though, is that to take an action, you must move your merchant and an assistant there, then leave the assistant behind (to handle all the details while you focus on larger matters). If you want to use that assistant again later, your merchant must return to that location to pick him up. Thus, you must plan ahead carefully to avoid being left with no assistants and thus unable to do anything...
Teacher: Dale King
Slot: 5

---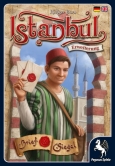 Istanbul: Letters & Seals
Istanbul: Letters & Seals is the final expansion for Rüdiger Dorn's Spiel des Jahres winning game Istanbul adding a pick up and deliver mechanic, a new companion to carry out actions, a variety of new cards, tiles and paths to victory. During this slot we will be playing the official "Great Bazaar" variant which expands the game to a 5x5 tile grid and incorporates the previous expansion Mocha & Baksheesh as well. For players who enjoyed Istanbul but wanted even tougher decisions and a bit more complexity this may be just the game you've been waiting for. 
Teacher: Gaia Amor
Slot: 7 (late night!) FULL
---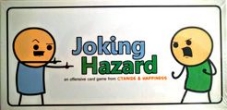 Joking Hazard
From the creators of Cyanide & Happiness comes a card game where players compete to finish an awful comic strip. For fans of Cards Against Humanity and Cyanide & Happiness, or anyone who lacks common decency.
Joke Master: Erik Dresner
Slot: 3 (late night!)

---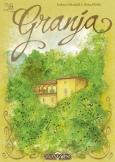 La Granja
Farming in Spain is hard work! No time for siestas!! Wait, you mean you are rewarded for sleeping in this game? Set out to make your farm the best among all others by delivering your goods to market and establishing stalls there, closing down opponents' inferior stalls in the process. Deliver your goods to craft buildings for bonuses to be used throughout the game. Interesting card play gives you so many choices on how your farm develops!
Teacher: Don Sutherland
Slot: 1
---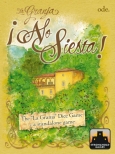 La Granja: No Siesta
La Granja: No Siesta is a standalone dice game following up the boardgame La Granja. The players need to collect resources to cross them off on their scoring sheet in order to get the most victory points. They can hire helpers to use their special effects. They build a barn to store goods and sometimes they need to have a little time off and have a Siesta!
Teacher: Ai Lake
Slot: 2
---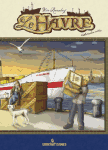 Le Havre
In Le Havre each player is running a competing shipping concern. A player's turn consists of two parts: First, distribute newly supplied goods onto the offer spaces; then take an action. As an action, players may choose either to take all goods of one type from an offer space or to use one of the available buildings. Building actions allow players to upgrade goods, sell them or use them to build their own buildings and ships. Buildings are both an investment opportunity and a revenue stream, as players must pay an entry fee to use buildings that they do not own. Ships, on the other hand, are primarily used to provide the food that is needed to feed the workers.
Teacher: Alejandro Silva
Slot: 6

---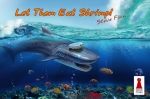 Let them Eat Shrimp
Let Them Eat Shrimp is a quick and easy tile placement game with strategic elements that make it fun for gamers and non-gamers alike. The game rules are easy to understand and can be taught in minutes... Designer Steve Finn will continue to be available after the slot, and other Dr. Finn's Games will be available to try!
Teacher: Steve Finn
Slot: 2

---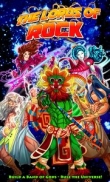 Lords of Rock
After many millennium of ruling the universe the various gods of the universe find their power diminishing. The gods came together and the ones with remaining power agreed to wage a battle for the control of the universe.
They realized the only way to do this was adapt to the modern age. They have agreed to a galactic battle of the bands. Battling across times and all over the world they agreed that the group with the most fans at the end of the tour will hold dominion over the universe.
You assemble a band of gods from the pantheons you can choose from. You plan Concerts to gain fans, rocking and rolling against each other to become the ultimate force in the universe.
Teacher: Avri Klemer
Slot: 5
---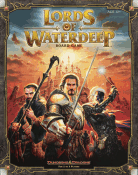 Lords of Waterdeep
In this game, the players are powerful lords vying for control of this great city. Its treasures and resources are ripe for the taking, and that which cannot be gained through trickery and negotiation must be taken by force! Lords of Waterdeep is a strategy board game where you take on the role of one of the masked Lords of Waterdeep, secret rulers of the city. Through your agents, you recruit adventurers to go on quests on your behalf, earning rewards and increasing your influence over the city. Expand the city by purchasing new buildings that open up new actions on the board, and hinder-or help-the other lords by playing Intrigue cards to enact your carefully laid plans. Scoundrels of Skullport and Undermountain expansions will be available.
Teacher: Britt Bisson
Slot: 9

---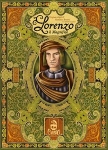 Lorenzo Il Magnifico
Lorenzo de' Medici, also known as "Lorenzo il Magnifico" (Lorenzo the Magnificent), was one of the most powerful and enthusiastic patrons of the Italian Renaissance.
In Lorenzo il Magnifico, each player takes the role of a head of a noble family in a city during the Italian renaissance. You try to accumulate prestige and fame to gain more victory points (VP) than the others. To do so, you send your family members to different areas of town, where they can obtain many achievements. In one location they get useful resources, in another development cards (which represent newly conquered territories, sponsored buildings, influenced characters, or encouraged ventures), somewhere else they activate the effects of their cards.
Teacher: Todd Dyer
Slot: 2 FULL

---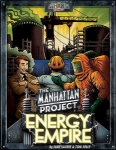 Manhattan Project: Energy Empire
FROM THE ASHES OF WAR, NATIONS RISE TO POWER IN THE ATOMIC AGE. Each player takes control of a nation struggling for power in the latter part of the 20th century. They build up their nation's industry, commerce, and government by acquiring resources, building structures, and tapping sources of energy. The price of oil is going up, and nuclear energy is the wave of the future. "Energy Empire" is set in the same "universe" as "The Manhattan Project", but is a stand-alone game, not an expansion.
The major threat in Energy Empire is not war, but uncertain global impacts, that result from side effects of industrialization and pollution. Many actions come with a cost. So, as nations become more industrious, they also increase the amount of pollution in the environment. Careful use of science can mitigate the harmful effects of industry, and can also help avert global crises.
Teacher: George Nebesnik
Slot: 6 FULL
---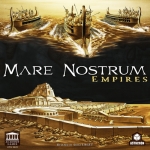 Mare Nostrum Empires
Mare Nostrum is an empire-building game in which players lead their individual ancient empires to dominion of Mare Nostrum. You grow the fame and glory of your empire by expanding your influence into new Provinces, then extending your Trade Caravans, building Markets, and founding new Cities and Temples. You can recruit Heroes and create Wonders to help your cause. But beware of your "friends" because they may look upon your gains with envy and greed...
Teacher: Pat McKeon
Slot 5 FULL
---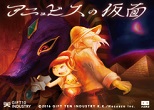 Mask of Anubis
In Mask of Anubis you are playing as archaeologists using a magic mask to peek into a hidden tomb so you can lead your trusty dog to fetch the treasure within. One player uses the mask to look into a section of the tomb while the other players must map based on description alone. This is a limited run japanese game that uses a VR headset for a fun test of communication skill for 2 to 7 players in about 30 to 60 minutes.
Teacher: Daniel Hendlowitch
Slot: 7
---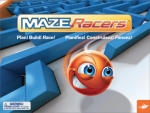 Maze Racers
Everyone loves mazes, and now you get to race them! With 'Maze Racers' you build a marble maze using magnetic maze walls, while your opponent does the same. Be sure to create a complex, challenging maze - because once you're done building, you swap maze boards with your opponent, drop in the marble and race to navigate it through the maze! Come learn this game with designer Andy Geremia!
Teacher: Andy Geremia
Slots 1, 2, 5, 6

---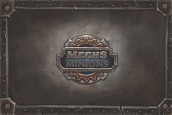 Mechs vs. Minions
Hey there yordle, it's about time you got yourself to my world renown mech school and learned to pilot one of the most effective minion killing machines. Whether you're stomping crystals or towing bombs you need to plan out your moves so that your team can succesfully complete the objective. Oh and mind your controls, or you could find yourself spinning in circles. Rumble out.
Teacher: David Spinetti
Slot 4 FULL
Teacher: Alan Stern
Slot 5 FULL
Teacher: Matthew Monin
Slot 9 FULL
---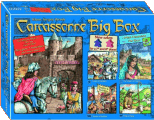 Mega Carcassonne
The classic game of Carcassonne blown up to monster size with over a dozen expansions! 250+ tiles of map-making fun.
Tile Wrangler: Christopher Brennan
Slot: 6

---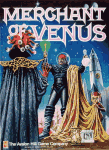 Merchants of Venus
In this beloved sci-fi pickup and deliver game, players explore the planets of known space, forming trade routes and racing to earn enough money to win. Buy and sell impossible furniture, upgrade and customize your ship, enter the high stakes world of interstellar real estate. Just be sure to fulfill that demand for Space Spice before your opponents!
Teacher: Eric Summerer
Slot: 6 FULL

---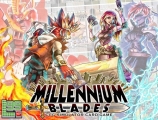 Millennium Blades
A CCG Simulator -- what's that? Imagine a year's worth of playing a game like Magic: the Gathering compressed into about 2 hours of game play. Buy cards, build collections, make decks, play in tournaments and find the power of friendship.
Teacher: Dustin Gervais
Slot: 2

---
Moop's Monster Mashup (A Munchkin Game)
The marvelous magician Moop is mashing up monsters to meet the marauding munchkins. He's created bizarre new animals such as the Owligator and Kangarooster! But the heroes can fight back with their own mixed-up weapons, including Sockodiles and the Beaver Cleaver. This Munchkin is the craziest ever . . . but it's still Munchkin, so the first player to Level 10 wins!
Teacher: Jeff Kochosky
Slot: 6
---

Munchkin' Quest
Munchkin with a dungeon map. The wandering monsters actually wander. Looting the room actually has a room. Stabbing your buddy actually... oh, not that extreme, it's not a LARP. But still, all the fun of Munchkin while questing in a dungeon!
Teacher: Danielle Drazen
Slot: 2 FULL

---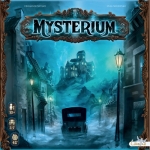 Mysterium
Players take on the role of either a paranormal investigator trying to piece together the particulars of a murder, or the ghost of the deceased. Communicate and interpret the dream images (represented by a deck of Dixit like picture cards) in order to solve the mystery. Plus, how many games give you the opportunity to talk like a spoooooky ghoooost?
Teacher: Kristy Hoffman
Slot: 6 FULL

---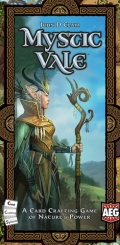 Mystic Vale
A curse has been placed on the Valley of Life. Hearing the spirits of nature cry out for aid, clans of druids have arrived, determined to use their blessings to heal the land and rescue the spirits. It will require courage and also caution, as the curse can overwhelm the careless who wield too much power. This isn't just an innovative deck builder ... it's an innovative card builder! This slot will also include the Vale of Magic expansion.

Teacher: Brian O'Neil
Slot: 4

---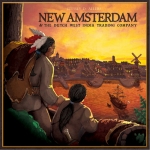 New Amsterdam
Players are Dutch Settlers in New Amsterdam. Build businesses, work land for both food and building materials, compete in elections, ship furs to the Old World, and trade with the Lenape Indians – a process that gets more complicated as players claim more land and push the Lenape camps farther up the Hudson River.
Teacher: George Nebesnik
Slot: 5

---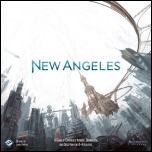 New Angeles
Compete with rival corporations to exploit the New Angeles Special Economic Area, set in Fantasy Flight's Android universe. Broker deals, make trades, and even stab your competitors in the back. Just don't let things get too out of hand, or the government will takeover, ruining the profits for everyone.
Teacher: Deric Waite
Slots: 1, 5 FULL

---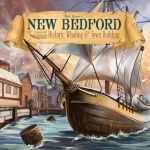 New Bedford
A beautifully streamlined worker placement game played in 12 rounds based on (and in) New Bedford, MA, the center of the whaling trade in the mid 1800's. Help to build the city while simultaneously outfitting your two ships to go out on whaling expeditions. The more whales that are caught, the harder it will be for you to catch one; you'll often come up with nothing but empty sea. You'll also need to be sure that you have enough cash on hand to pay the lay once your ships return to shore or you'll be forced to offer your whales for sale to your opponents. The Rising Tide expansion will allow up to 5 players.
Teacher: Francie Berger
Slot: 8
---
Ninja Burger
Now you can join the elite Ninja Burger delivery team! You will learn to deliver tasty burgers and fries anywhere. You will bring honor to your franchise. Failure is not an option.
Teacher: Jeff Kochosky
Slot: 4
---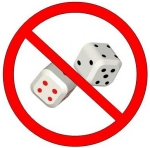 No Saving Throw Sunday!
Lost because you drew a calamity card? Finished last because you consistently rolled snake eyes? Come to No Saving Throw Sunday morning for head to head combat in a variety of abstract strategy games. Weigh-ins at 8AM.
Master of the Abstract: John McDonough
Slot: 8
---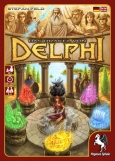 Oracle of Delphi
In Stefan Feld's new game The Oracle of Delphi, the player's ships travel across a large variable game board of hexagonal tiles showing islands and the surrounding waters. Each player aims to reach certain islands to perform the twelve tasks given by Zeus: e.g., to collect offerings of different colors and to deliver them to corresponding temples, or to slay monsters of a specific type (and color), all of which can be discovered on the islands.
Teacher: Dante Amor
Slot 7 (late night!) FULL
---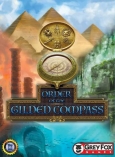 Order of the Gilded Compass
In this game, each player takes on the role of a treasure hunter seeking invitation to join the most prestigious of archaeological secret societies. Players scour the globe to unearth fantastic and valuable artifacts. By assigning their archaeologist dice to the right locations at the right time, players acquire treasure maps and specialists to follow them, dive for sunken treasure, acquire rare finds at the auction house, and even enlist the help of the Illuminati. The player who has the most treasure at the end of the game earns an invitation to The Order of the Gilded Compass and wins.
Teacher: Larry Schneider
Slot: 9
---
The Others: 7 Sins
Play as a team of heroes pitted against one of the 7 deadly sins in a battle to take back your city in this fast and furious dice fest. Every session of The Others run during FalCon will feature a different Sin, a different scenario, and a different set of heroes.
Teacher: Pat McKeon
Slot: 9

---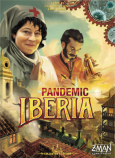 Pandemic: Iberia
Tired of playing Pandemic and saying to your teammates, "Yeah! We found a cure for the ...um... Red disease" Well, let's go back in time and do some real work. It is the mid-19th century. We members of the Second Royal Philanthropic Expedition are headed to the Iberian Peninsula to research these four diseases that are devastating the countryside. Typhus! Malaria! Cholera! Yellow Fever! Augh! We have to control them. Purify that water! Build those hospitals! Save the world! There are some new twists in this game. We can't fly anywhere but we have boats and trains. Come and play. I'll bring quinine.
Teacher: Joe McDonough
Slot 1
Teacher: Keith Corbino
Slot 6
---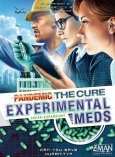 Pandemic: The Cure - Experimental Meds
Four deadly diseases threaten to infect the world. Players must work together to prevent disease outbreaks while finding their cures. Come play this cooperative dice game and try to save humanity! The Experimental Meds expansion brings new roles, a new disease and a harder play mode. In this slot we'll be able to play multiple times and try different combinations.
Teacher: Keith Corbino
Slot: 5
---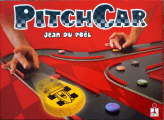 Pitch Car
The drivers are ready, fingers twitching as the tension mounts, the starting signal lights and the race is ON!
PitchCar is an Action/Dexterity for up to 8 players on a large wooden 3-D racetrack with the drivers using finger flicks to propel their wooden puck "cars" around the track. While it rewards both skill and strategy PitchCar offers a fun, rowdy, hilarious time for all regardless of the final rankings. At about 30-45 minutes each, multiple races will be run during throughout the slot.
Teacher: Brian O'Neil
Slot: 2

---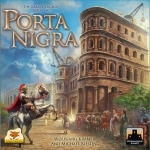 Porta Nigra
Porta Nigra translates into "black gate" built under Augustus in the Roman Empire. It stand to this day. But it wasn't the only thing built in the city of Trier. You are the master builder that will decide what to build and where in the city. Build it right and earn glory points under the emperor. The actions are limited, money is tight and to build in the right spot with the right materials requires skills. Test them in this game and become emperor's favorite.
Teacher: Maciek
Slot: 4 FULL

---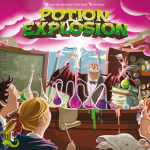 Potion Explosion
Collect ingredients! Brew potions! Utilize the strengths of your teachers to outperform your fellow students! In Potion Explosion, players acquire ingredients from an ever changing array of marbles, causing cascades and chain reactions to increase the bounty. They then use those ingredients to brew potions that not only earn them points, but may also provide an advantage during the game. A great choice for you Candy Crush addicts!
Teacher: Eric Summerer
Slot: 4

---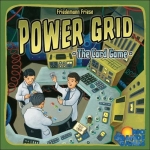 Power Grid: The Card Game
Players represent CEOs of mighty power companies producing electricity. During the game, the players bid for power plants at auctions and supply them with resources. Their income depends on the amount of electricity produced in each round. At the end of the game, the player who produces the most electricity wins the game. Now you playing with power! And grids!!
Teacher: Brian O'Neil
Slot: 1

---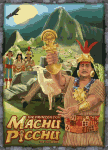 Princes of Machu Picchu
When the Spaniards conquered the Incan Empire, only a few princes managed to flee into the mountains to a well-hidden place: The lost city of Machu Picchu. Each player represents an Incan prince, whose workers will grow corn, feed llamas, plant coca and manufacture ceramics and cloth. They try to engage Priests of the Condor, Priests of the Puma and Virgins of the Sun before the Spaniards discover Machu Picchu.
Teacher: Alec Usticke
Slot: 1

---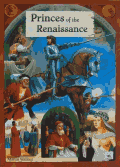 Princes of the Rennaissance
Each player takes on the role of one of the minor Condottiere princes, such as the Gonzagas or d'Estes. Then there are the big five major cities: Venice, Milan, Florence, Rome, and Naples. These are not controlled by individual players, but players will gain 'interests' in them as the game progresses. No game on the Italian Renaissance would be complete without an element of treachery. Players can be openly treacherous by buying Treachery tiles, which will allow them to do nasty things like steal influence, bribe troops, or knock players out of an auction. However, the game allows players to be devious in other ways, that still remain legal. Making sure that a war goes the way you want it to is an important part of the game, and it is not always the player with the best army who ends up on top.
Teacher: Nikolas Coukouma
Slot: 8 FULL
---
Pyramid Arcade
Come explore Andy Looney's magnum opus, a stunning box set containing more than 22 games of pyramidal goodness. Perhaps we'll start with a 10-player round of "Petri Dish" or "Give or Take" before breaking into smaller groups to play "Verticality", ""IceTowers" and "Looney Invaders." Then maybe we'll finish with something meatier like "Volcano" or "Homeworlds", or even a "Three Game Throwdown." Pyramid Arcade is a game night in a box with games simple through complex, super filler through main event, dice games, dexterity games, abstract strategy games and party games. There is something for everyone, and a unique set of cards to help players decide what to play next.
Teacher: Avri Klemer
Slot: 9
---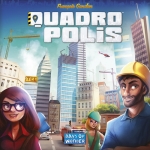 Quadropolis
Each player builds their own metropolis - but must compete with one another for the shops, parks, public services and other structures they need.
Teacher: Ai Lake
Slot: 5
---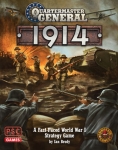 Quartermaster General 1914
Quartermaster General: 1914 is a fast-paced game that pits the Central Powers of Germany, Austria-Hungary and the Ottoman Turks against the Entente Powers of Russia, France, Italy, the United Kingdom and the United States. This card driven wargame reflects the military, economic and political intrigue of the time.
Teacher: Alec Usticke
Slot: 6

---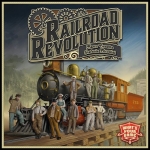 Railroad Revolution
In America during the 19th century, battles were waged between huge railway corporations that sought to connect state to state and coast with coast ... and making themselves filthy rich in the process. Railroad Revolution drops you straight into the middle of these tempestuous years; a time that changed America forever. This is a fast paced game with relatively simple rules, and it provides you with interesting and challenging decisions. Having a good strategy and finding the correct timing to implement it, is the key to winning the game.
Teacher: Larry Schneider
Slot: 1 FULL
Teacher: Ai Lake
Slot: 4

---

Revolution!
Blackmail the printer. Threaten the innkeeper. Bribe the priest. Welcome to Revolution! Secretly bid against your opponents to gain the support of the people, win territory . . . and gather more Gold, Blackmail, and Force for the next round of bidding! Will you try to control the tavern or the fortress? The harbor or the plantation? Knowing where to push for support - and where to back away and let your opponents fight - is the key to victory. It's a game of bluff, counter-bluff, and surprise.
Teacher: Jeff Kochosky
Slot: 1
---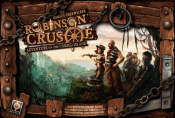 Robinson Crusoe
Robinson Crusoe takes the players to a deserted island, where they'll play the parts of shipwreck survivors confronted by an extraordinary adventure. They'll be faced with the challenges of building a shelter, finding food, fighting wild beasts, and protecting themselves from weather changes. Building walls around their homes, animal domestication, constructing weapons and tools from what they find and much more awaits them on the island. The players decide in which direction the game will unfold and - after several in-game weeks of hard work - how their settlement will look. Will they manage to discover the secret of the island in the meantime? Will they find a pirate treasure, or an abandoned village? Will they discover an underground city or a cursed temple at the bottom of a volcano? Answers to these questions lie in hundreds of event cards and hundreds of object and structure cards that can be used during the game...
Teacher: Michael DeFelice
Slot: 2 FULL
---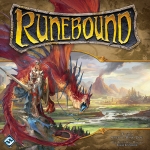 Runebound
Runebound is a fantasy adventure board game for two to four players, inviting you to play as one of six heroes wandering the realm and taking whatever quests you may encounter. But all is not well in the realm: evil is awakening once more in the form of Margath the Dragonlord or the Corpse King, Vorakesh. Only you and your rival heroes stand a chance of stopping this threat before all Terrinoth is consumed in darkness.
Teacher: Michael DeFelice
Slot: 5
---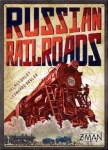 Russian Railroads
In Russian Railroads, players compete in an exciting race to build the largest and most advanced railway network. In order to do so, the players appoint their workers to various important tasks.
The development of simple tracks will quickly bring the players to important places, while the modernization of their railway network will improve the efficiency of their machinery. Newer locomotives cover greater distances and factories churn out improved technology. Engineers, when used effectively, can be the extra boost that an empire needs to race past the competition.
There are many paths to victory: Who will ride into the future full steam ahead and who will be run off the rails? Whose empire will overcome the challenges ahead and emerge victorious?
This slot will be played with the German Railroads expansion.
Teacher: Ilan Woll
Slot: 9 FULL
---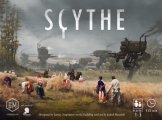 Scythe
Scythe is an engine-building, action selection game set in an alternate history 1920's period. Players conquer territory, enlist new recruits, reap resources, gain villagers, build structures, and activate monstrous mechs.
Teacher: Christopher Brennan
Slot: 5 FULL

---
Secret Hitler
This hidden identity, deduction game recreates the political intrigue and betrayal of 1930s Germany. We'll play multiple 15-30 minute games, so feel free to come and go as you please.
Teacher: Sharon Douglas
Slot: 7 (late night!)

---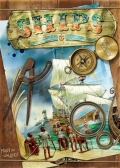 Ships
Build a fleet of ships, sending them out to gather goods and claim cities. Carefully manage your supply of money and merchants to keep your fleet up to date, debut new types of ships, and explore new regions in this 2-hour game of timing and tactics from Martin Wallace.
Teacher: Ron Lacer
Slot: 8 FULL

---

Shogun
Japan during the Sengoku or "Warring States" period (approx 1467 - 1573). Each player assumes the role of a great Daimyo with all his troops. Each Daimyo has the same 10 possible actions to develop his kingdom and secure points. To do so players must deploy their armies with great skill. Each round the players decide which of the actions are to be played out and in which of their provinces. If battle ensues the unique "cubetower" decides their fate! Whichever Daimyo has the highest number of points after the second tally is named Shogun!
Teacher: Mason Sokol
Slots: 6 FULL, 9 FULL

---
Sid Meier's Civilization
IBefore you lies a vast bounty of land, ripe for the plucking. Your meager beginnings will influence the paths you must take. Lead your people well and they will take you to infinite heights of greatness. If civilization manages to endure the ages, your name will hang in every whisper of its legacy. Will you bring you Empire to rule by military domination, or spread you rule by cultural envy, or perhaps research for the stars with scientific evolution. Can you empire stand the test of time? The game will be taught, but players may wish to seek out and look over the rules ahead of time to get a head start.
*Note* This game takes two slots!
Teacher: Pat McKeon
Slots: 2 & 3 (late night!)

---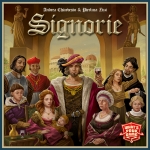 Signorie

Italy during the 15th century was a country full of intrigue and magnificence. The tumultuous political conditions created the perfect breeding ground for the birth of a new form of government (called Signoria) and the rise of the most ambitious noble families. After having acted in the dark for a long time, the time has finally come for them to take control of the cities and shape Italy's future. Their stories will go down in history. In Signorie, you will play the role of a Signore, a Lord of one of the most prestigious families of the Renaissance.
Teacher: Ron Lacer
Slot: 2
---
Skull King
Skull King is a trick-taking game similar to Spades, with players needing to state how many tricks they think they'll win each round. Special cards can throw off your best efforts, however, so watch how others bid and play carefully.
Teacher: Sharon Douglas
Slot: 3 (late night!)

---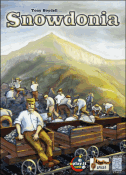 Snowdonia
Snowdonia is a worker-placement game in which players use their crews to help construct a railway line. Crews need to acquire resources, remove rubble, build track, build stations, fulfill contracts, and advance their surveyors.
Teacher: Ron Lacer
Slot: 6

---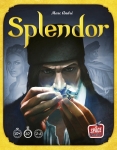 Splendor
Splendor is a fast-paced and addictive game of chip-collecting and card development. In Splendor, you take on the role of a rich merchant seeking prestige during the Renaissance. You will use your resources (represented by poker chips) to acquire mines, transportation methods, and artisans (represented by cards), which will allow you to turn raw gems into beautiful jewels. This game was nominated for the Spiel de Jahres in 2014!
Teacher: Sharon Douglas
Slot: 1

---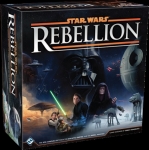 Star Wars Rebellion
It is a time of civil unrest in the galaxy. Choose a side, but choose carefully. The Empire will have to use its vast military might to subjugate planets, manage resources and hunt down the rebels before they can spread their message to other systems. The Rebels will hide in the shadows, build support through diplomacy and try to build up their forces to meet the Empire head on in battle. Combining resource management, mission completion, and direct battle; Star Wars: Rebellion utilizes multiple game mechanics to immerse players in the Star Wars universe.
*Note* This game may extend beyond its scheduled slot.
Teacher: Britt Bisson
Slots 1, 6 FULL
Teacher: Erik Lindberg
Slot 8 FULL
---
Steve Jackson Games Showcase!
SJG Showcase, featuring some of the newest releases from Steve Jackson Games including Simon's Cat, Ogre: Objective 218, I Hate Zombies!, Batman: The Animated Series, The Dice Game

Simon's Cat (3-6 players)
Meow! You play as a pet in Simon's Cat, a fast-paced card game for 3 to 6 players featuring adorable art taken directly from animator and illustrator Simon Tofield's hit YouTube series, Simon's Cat. Go around the table playing cards to escape Simon's attention. Get caught and you get Blame. Get too much Blame and you get fed last. No one wants that!

Ogre: Objective 218 (2 players)
Ogre: Objective 218 is a fast-playing card game set in the Ogre world of futuristic armored warfare, with gameplay based on the classic fan-favorite The Battle for Hill 218. Supertanks, GEVs, and infantry slug it out to defend supply lines and keep pressure on your enemy. It's a portable two-player experience that takes less than 30 minutes.


I Hate Zombies! (2-12 players)
Do you hate zombies? You should! In I Hate Zombies you'll be a survivor or a zombie vying for dominance in that sport of kings . . . Rock, Paper, Scissors! This fast-paced Kickstarter favorite created by BoardGameGeek boasts an exciting 10-minute experience for 2-12 players. In this treacherous party game, two teams fight for survival: zombies and the remaining humans who hate them.

Batman: The Animated Series, The Dice Game (2-4 players)
Become a Super-Villain in Gotham City! Can you escape the World's Greatest Detective? The Joker, Catwoman, The Riddler, and Poison Ivy are pulling off elaborate heists to score as much loot as they can carry! Based on the award-winning TV show, Batman: The Animated Series™ Dice Game lets you become a Super-Villain in a press-your-luck game for the whole family. Roll the dice and take advantage of each villain's diabolical abilities to scheme your way to victory before getting busted by Batman™!

Bill & Ted's Excellent Boardgame (2-4 players)
Strange things are afoot in Bill & Ted's Excellent Boardgame!Collect personages of historical significance in order to pass your oral history report. But beware! Every time you bag someone, the phone booth breaks most-heinously, and your adventure through time will take a most serious turn! Be excellent to each other . . . and PARTY ON, DUDES!
Showcase Ringmaster: Jeff Kochosky
Slot: 5
---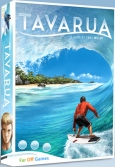 Tavarua
Players are competing in a surfing competition off the coast of Fiji, where they attempt to catch the perfect wave and ride it shore on either a longboard or a shortboard. Will you hang ten on the longboard? Will you retain your balance while riding a barrel wave? Or will you wipe out? A winner is chosen for both longboard and shortboard, and between them the one who has the best other score is awarded the championship trophy. It is through cardplay that each player moves their surfer outbound to the waves and inbound while moving along their board. Get stoked!
Teacher: Phil Alberg
Slot: 8

---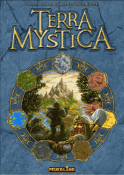 Terra Mystica
In the land of Terra Mystica dwell 14 different peoples in seven landscapes, and each group is bound to its own home environment, so to develop and grow, they must terraform neighboring landscapes into their home environments in competition with the other groups. Terra Mystica is a game with very little luck that rewards strategic planning. Each player governs one of the 14 groups. With subtlety and craft, the player must attempt to rule as great an area as possible and to develop that group's skills. There are also four religious cults in which you can progress. To do all that, each group has special skills and abilities.
Teacher: John McDonough
Slot: 5 FULL

---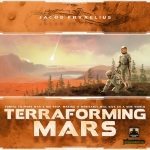 Terraforming Mars
Inspired by Kim Stanley Robinson's Mars Trilogy, Terraforming Mars is a game of competing corporations trying to make Mars habitable. You'll manage a hand of unique project cards (out of over 200 available) to define your presence on the Red Planet, and make sure your contributions are the ones that are most impressive.
Teacher: Linda Baldwin
Slot: 2 FULL
Teacher: Dale King
Slot 4, 6 FULL
Teacher Matthew Monin
Slot 5 FULL
---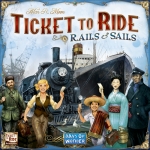 Ticket to Ride: Rails & Sails
What's this, a train game with boats?! Yes indeed my friends- you'll travel either the Great Lakes of North America or around the world (the group will decide which map to play) by train and ship, while also vying to place harbors in your most valuable cities. All the fun of Ticket to Ride and more as you choose train cards AND ship cards and try to complete your tickets using both forms of transport.
Teacher: Francie Berger
Slot: 4

---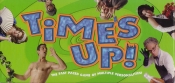 Time's Up! Against Humanity ... An unforgivably inappropriate late-night FalCon/ConnCon party game tradition. In three frenzied 30 second rounds players must help their cohorts successfully guess as many words as possible from a stack of hidden cards. Round 1 anything goes. Round 2 only one word may be used (but unlimited sounds/gestures). Round 3 no words at all! Now imagine the perverse amusements unleashed when this classic game is played using a curated selection of Cards Against Humanity cards. Delicate sensibilities need not apply. This year featuring new Crabs Adjust Humidity atrocities!
Hostess: Gaia Amor
Slot: 3 (late night!)
---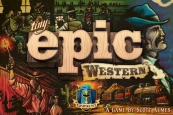 Tiny Epic Western
The West is growing day by day, and you're looking to stake your claim. In this poker-meets-worker-placeent game, you have to gamble your relationships with the most powerful bosses in town to win.
Teacher: Erik Dresner
Slot: 1 FULL
---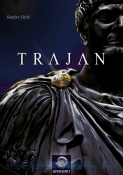 Trajan
This Roman Era themed Euro uses a unique Mancala mechanic to determine your choices. Will you gain victory points by gaining influence in the Senate, expanding the military, trading commodities at the seaport or placing worker at the construction site? But make sure the citizens get their bread and circuses or you you'll lose points. Vincebus Eruptum!
Teacher: John McDonough
Slot: 2

---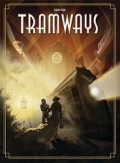 Tramways
Use your multi-purpose cards to lay track, add stops, and move passengers in 1920s Small City... but keep an eye on your stress levels! From the designer of CliniC, Small City, and numerous Age of Steam expansions, Alban Viard's latest game plays like a lighter, gentler Age of Steam with deck-building elements and a novel auction mechanism.
Teacher: Nikolas Coukouma
Slot: 2
Teacher: Mica Reina
Slot: 5
Teacher: Alan Stern
Slot 6
Teacher: Ai Lake
Slot 8
---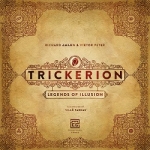 Trickerion
Trickerion is a worker placement and simultaneous action selection Euro-style strategy game set in a fictional world inspired by the late 19th century urban life and culture, spiced with a pinch of supernatural. Players take on the roles of rival stage illusionists, each with their own strengths and characteristics. The Illusionists obtain blueprints and components for increasingly complex magic tricks, expand their team and set up performances. The performances yield Fame points and Coins to their owners based on the tricks they consist of. Fame points have multiple uses, but they also serve as a win condition - After turn 7, when the last Performance card is revealed, the game ends and the illusionist with the most Fame points wins.
Teacher: Alejandro Silva
Slot: 5 FULL

---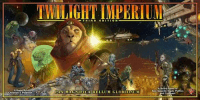 Twilight Imperium
Twilight Impirium: 3rd Edition is an epic empire-building game of interstellar conflict, trade, and struggle for power. Players take the roles of ancient galactic civilizations, each seeking to seize the imperial throne via warfare, diplomacy, and technological progression. With new oversize geomorphic board tiles, finely detailed plastic miniatures, hundreds of cards, and a massive plurality of options.
The game will be taught, but players may wish to seek out and look over the rules ahead of time to get a head start.
*Note* This game takes two slots!
Teacher: Pat McKeon
Slots: 6 & 7 (late night!)
---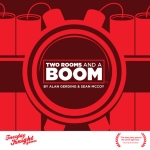 Two Rooms & a Boom
Two Rooms and a Boom - (a social deduction/hidden role party game for six or more players) there are two teams: the Red Team and the Blue Team. The Blue Team has a President. The Red Team has a Bomber. Players are equally distributed between two rooms (i.e., separate playing areas). The game consists of five timed rounds. At the end of each round, some players will be swapped into opposing rooms. If the Red Team's Bomber is in the same room as the President at the end of the game, then the Red Team wins; otherwise the Blue Team wins. Lying encouraged!
Boom Master: Dustin Gervais
Slots: 3 (late night!), 7 (late night!)

---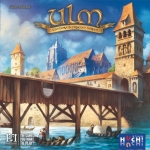 Ulm
Two to four players compete for prestige in the 16th Century German city of Ulm. A unique action selection mechanism is at the heart of this new mid-weight Eurogame. In each of the 10 rounds you will get three actions, which come in five types (you might end up doing an action type multiple times in one turn). The rules are easy to learn but lead to many tough decisions in about an hour play time.
Teacher: Francie Berger
Slot: 2
Teacher: Ron Lacer
Slot: 3 (late night!) FULL
---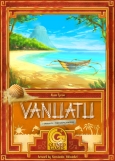 Vanuatu
The south pacific island nation of Vanuatu is the setting for this idyllic game of fishing, treasure hunting, tourist ferrying, hut building, and screwing-your-fellow-gamers-before-they-hose-you. At the heart of the game is an action selection mechanism for the nine different actions that may be taken each turn. An action may be taken only if one has a simple majority of markers on the action space (with ties broken by player order). Sometimes your plan works, and sometimes it gets thwarted because some bastid refuses to take the Sail action you so desperately need him to take before you can Sail and then Fish, opting instead to Draw pictures in the sand. Bastid!
Teacher: Phil Alberg
Slot: 4
---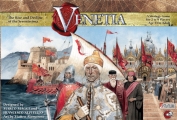 Venetia
Venice in 3 acts. The rise, the prosperity and the fall. You are part of the powerful family that from Venice will conquer the lands round the Medditarean sea and extend your influence over other colonies. You'll have to be mindful of your control and be clever about your reach, as the seas are not safe and the Doge might change his mind about your expeditions and the future. But no matter what you do, you'll walk the historical pages of the great Serenissima that will take you through the times.
Teacher: Maciek
Slot: 2
---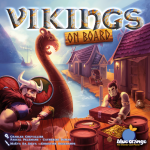 Vikings on Board
Vikings on Board puts you at the docks of a viking village as the mightly boats are about to go out to sea. You are trying to manipulate the boats and the value of goods in a way that makes you the most money, but now any then it might be worth placing a bet or two on the side on who will really take control.
Teacher: Daniel Hendlowitch
Slot: 9

---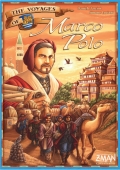 Voyages of Marco Polo
Recreate Marco Polo's journeys as you travel from Venice to Asia via land and sea, collecting pepper, silk, and gold to fulfill contracts as you go. Stop in both large and small cities to set up trading posts along the way; each trading post will provide an opportunity for additional riches. Each player will assume the role of one personality with a unique ability. We'll include the bgg store New Characters expansion.
Teacher: Francie Berger
Slot: 5.

---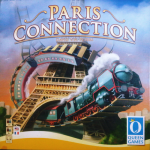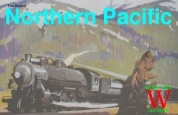 Winsome 101 - Paris Connection/Northern Pacific
Winsome Games are a little publisher with a big presence. They are famous for tight and complex train games, a bizarre publishing model, and occasionally having a game break through to the mass market. Paris Connection is such a game, a brutally simple yet devilishly satisfying game of track laying and portfolio building. As a bonus, we will also play Northern Pacific, and even simpler and more brutal (not to mention much rarer) railroad building game where the only choice each turn is to place a cube in a city or move the train further down the track.
Teacher: Avri Klemer
Slot: 2
---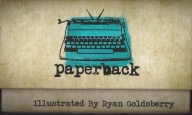 Word Game Summit
"ABCDEFGH I know how to spell Kalamazoo" I may know how to spell it but I can't use it at this event because no proper names are allowed. Show off your logomania at our Word Game Summit. We will have multiple word games like Paperback, Perquacky, Boggle, Buy Word, and of course Konexi the word dexterity game. A nice break from putting wooden cubes on a piece of cardboard.
Designated Letter Turner: Joe McDonough
Slot: 9
---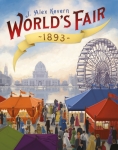 World's Fair 1893
Chicago 1893; you are one of the organizers of the greatest exposition the world has ever seen. You compete to gain the best reputation by gathering tickets for Midway games and concessions, proposing exhibits and collecting influential characters who will provide one time benefits for your supporters. And best of all... the game clock is a Ferris Wheel!
Teacher: Francie Berger
Slot: 6

---
X-Com
Placed in command of the elite military organization known as XCOM, you and your friends must find some means to turn back an escalating alien invasion. As UFOs appear in orbit and worldwide panic threatens to undermine national governments, the game's free companion app and its push-your-luck dice rolling mechanics immerse you deep in the tension and uncertainty of a desperate war against an unknown foe. You are humanity's last hope...
Teacher: Michael DeFelice
Slot: 6

---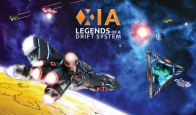 Xia: Legends of a Drift System
Xia: Legends of a Drift System is a sandbox style competitive space adventure. Each player starts as a lowly but hopeful captain of a small starship. Players fly their ships about the system, completing a variety of missions, exploring new sectors and battling other ships. Navigating hazardous environments, players choose to mine, salvage, or trade valuable cargo. Captains vie with each other for Titles, riches, and most importantly Fame. The most adaptive, risk taking, and creative players will excel. One captain will rise above the others, surpassing mortality by becoming Legend!
Teacher: Dave Recht
Slot: 4 FULL

---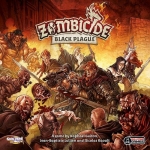 Zombicide: Black Plague
It's a zombie apocalypse in a fantasy medieval setting! Black Plague allows you take control of paladins, dwarves, knights, and magicians, wielding powerful swords, crossbows, and even magic spells to defeat the zombie hordes and its Necromancer overlords. The classic Zombicide rules have been revamped for this new incarnation of the game, while still retaining the nonstop action, tense atmosphere and easy-to-learn rules that made Zombicide a classic. Equip your survivor with equipment like chainmail armor or shields to defend against the undead, pick up spell books to perform fantastic enchantments, or light up a pool of dragon bile to create an all-consuming inferno of dragon fire!
Teacher: Pat McKeon
Slot: 1 FULL

---